Strategy 2

Empowered Voters
More and Easier Ways to Vote
Strategy 2

Empowered Voters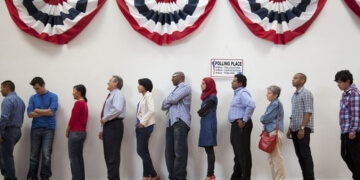 Recommendation 2.1
Give people more choices about where and when they vote, with state-level legislation in all states that supports the implementation of vote centers and early voting. During an emergency, officials must be prepared to act swiftly and adopt extraordinary measures to preserve ballot access and protect the fundamental right to vote.
Read in the Report
Americans are much less likely to vote in elections than citizens of other established democracies.

Roughly 60% of eligible voters turned out in the last four presidential election years and just 40 percent do so for midterm elections. Turnout in local elections is generally even lower. While some Americans choose not to vote, many others face barriers that prevent them from casting a ballot.

Source: McDonald, Michael P. 2020. United States Elections Project

Explicit legal barriers to participation are not the only hurdles that Americans seeking to exercise their right to vote must overcome. Transportation, long lines, and inconvenient polling locations and hours are also challenges. In 2020, the COVID-19 pandemic emerged as another barrier, as primary and local elections were postponed and Americans heeded stay-at-home orders. Now more than ever, people need flexibility in where, when, and how they vote.
Several possible solutions
Vote centers, early voting, and vote-by-mail
Vote Centers
To reduce obstacles to voting, some counties and cities have used vote centers. Vote centers are polling places held in non-traditional sites, including locations like Walmart and Costco that are conveniently located, have ample parking, and are open for extended hours. Vote centers also allow any eligible voter in a certain jurisdiction to cast a vote, regardless of their specific precinct.
Vote centers have received positive reviews from voters and have been shown to increase turnout. They are not designed to replace precinct polling locations. Rather, vote centers provide an additional option for those who require a more flexible location.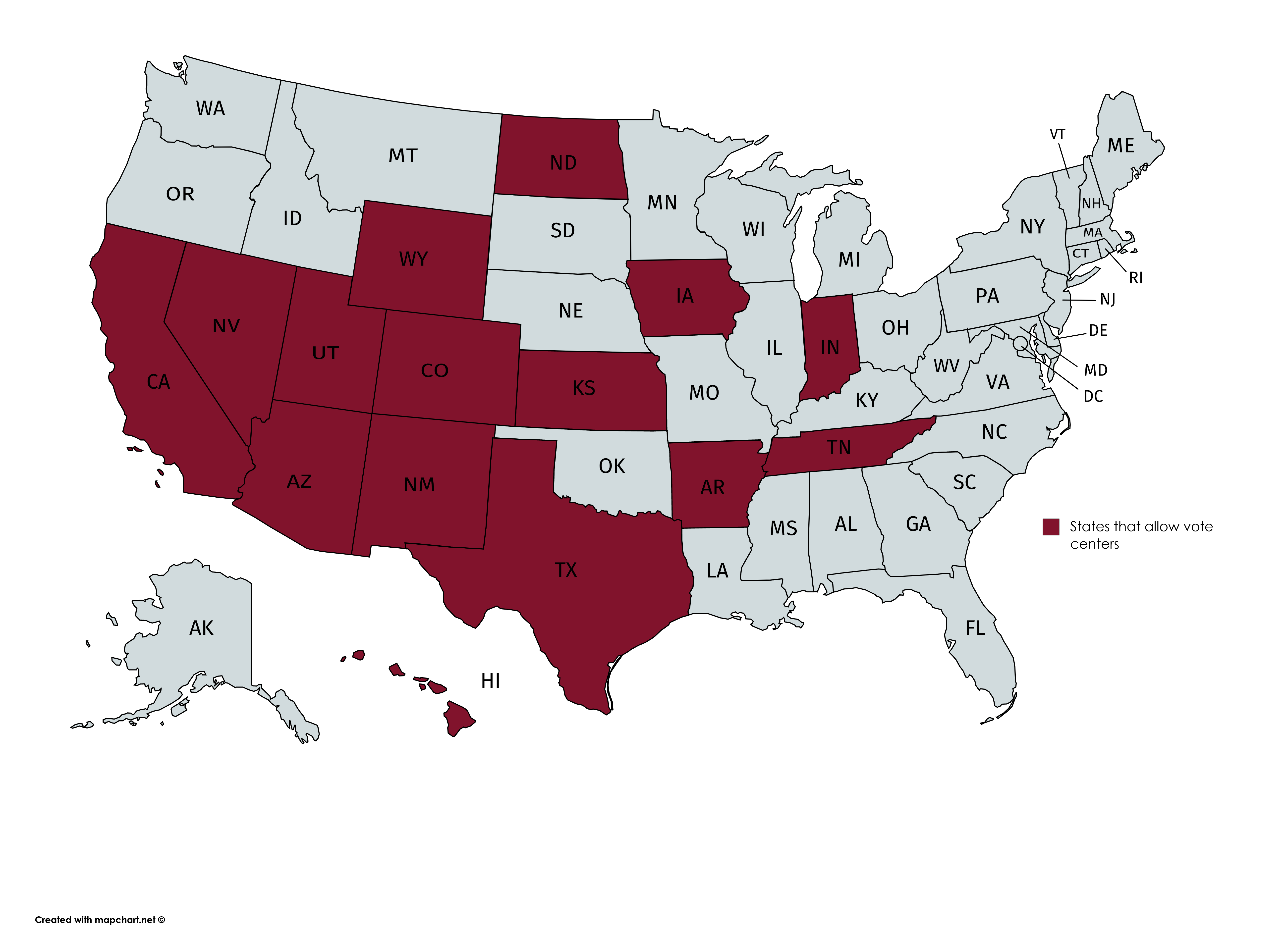 Early Voting
It is impossible for all citizens to vote on a single day. Even on holidays, many people work or travel. Expanding early voting would be another way to make voting less burdensome. Currently, 40 states and the District of Columbia allow all voters to cast a ballot during a defined period before election day.
States should offer a two-week voting window before election day. Expanding the early voting period beyond two weeks is not advisable, as a longer period increases the chances that voters will make choices before critical events occur in a campaign. Neither vote centers nor early voting has been shown to favor one party over the other.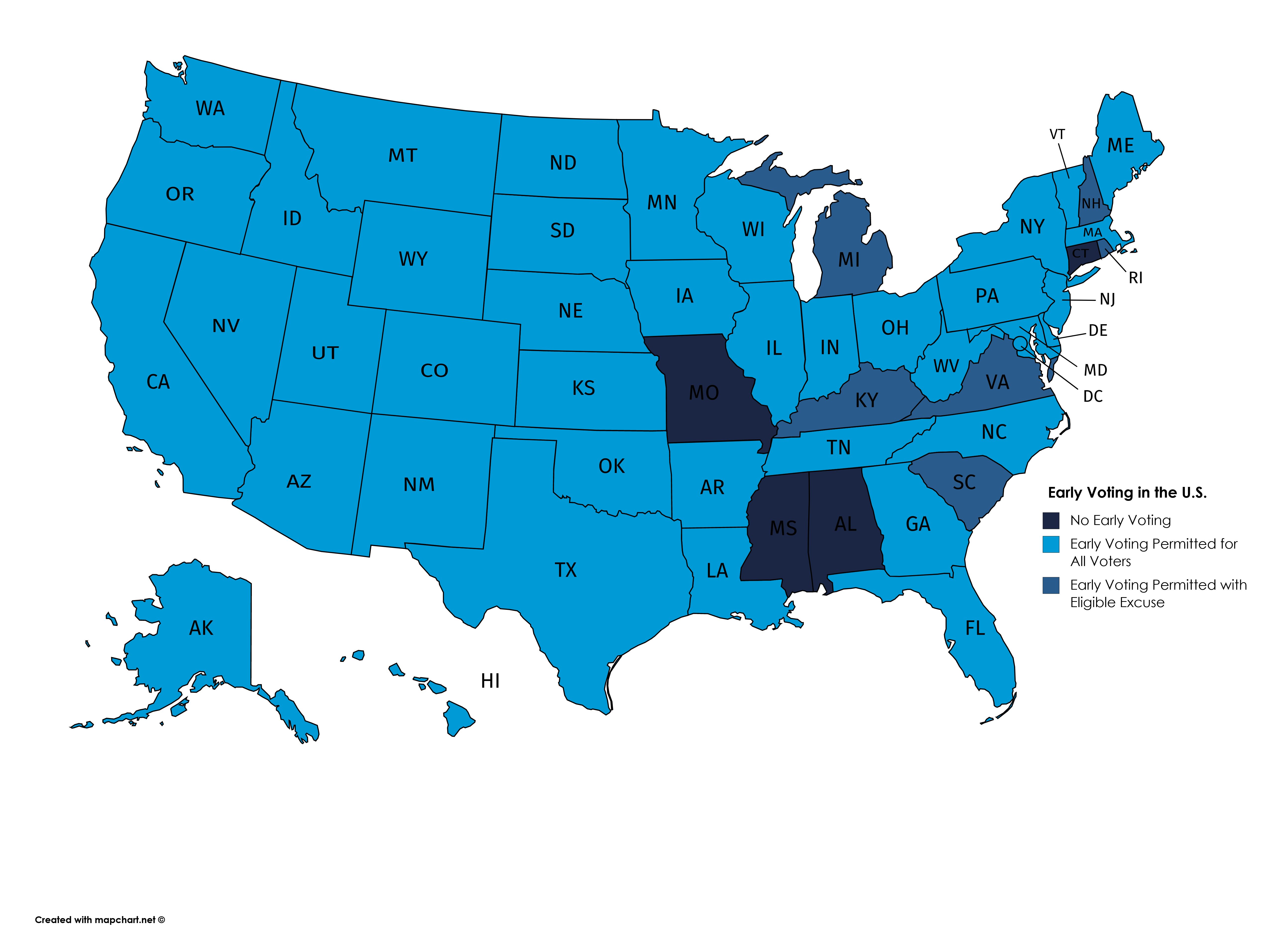 Vote by Mail
During the COVID-19 pandemic, protecting access to the ballot and ensuring the legitimacy of elections will require extraordinary measures. Universal vote-by mail-options should be expanded across all states during this period of emergency.
The adjustments in 2020 will be minimal for the eight states that already use vote-by-mail. For the other 42 states, this shift may require new legislation, emergency executive orders, or rulemaking to facilitate absentee voting. The demands on election infrastructure will be extensive.
Ensuring the integrity of the voting rolls will be critical. Expanded vote by mail will require federal and state investment in new equipment to process ballots and verify signatures; training of election administrators and volunteers; and massive public education campaigns around voter registration, ballot requests, and deadlines. States should also expand the number of ballot drop-off locations, require prepaid postage for return envelopes, follow best practices around ballot design, adopt ballot tracking software, and conduct post-election audits. And even with expanded voting by mail, it will also be important not to reduce the number of polling places.
These emergency measures must be transparent, well-publicized, consistent with existing law, and carried out in a bipartisan manner. Protecting access to the ballot during this crisis is fundamental to the well-being of our constitutional democracy.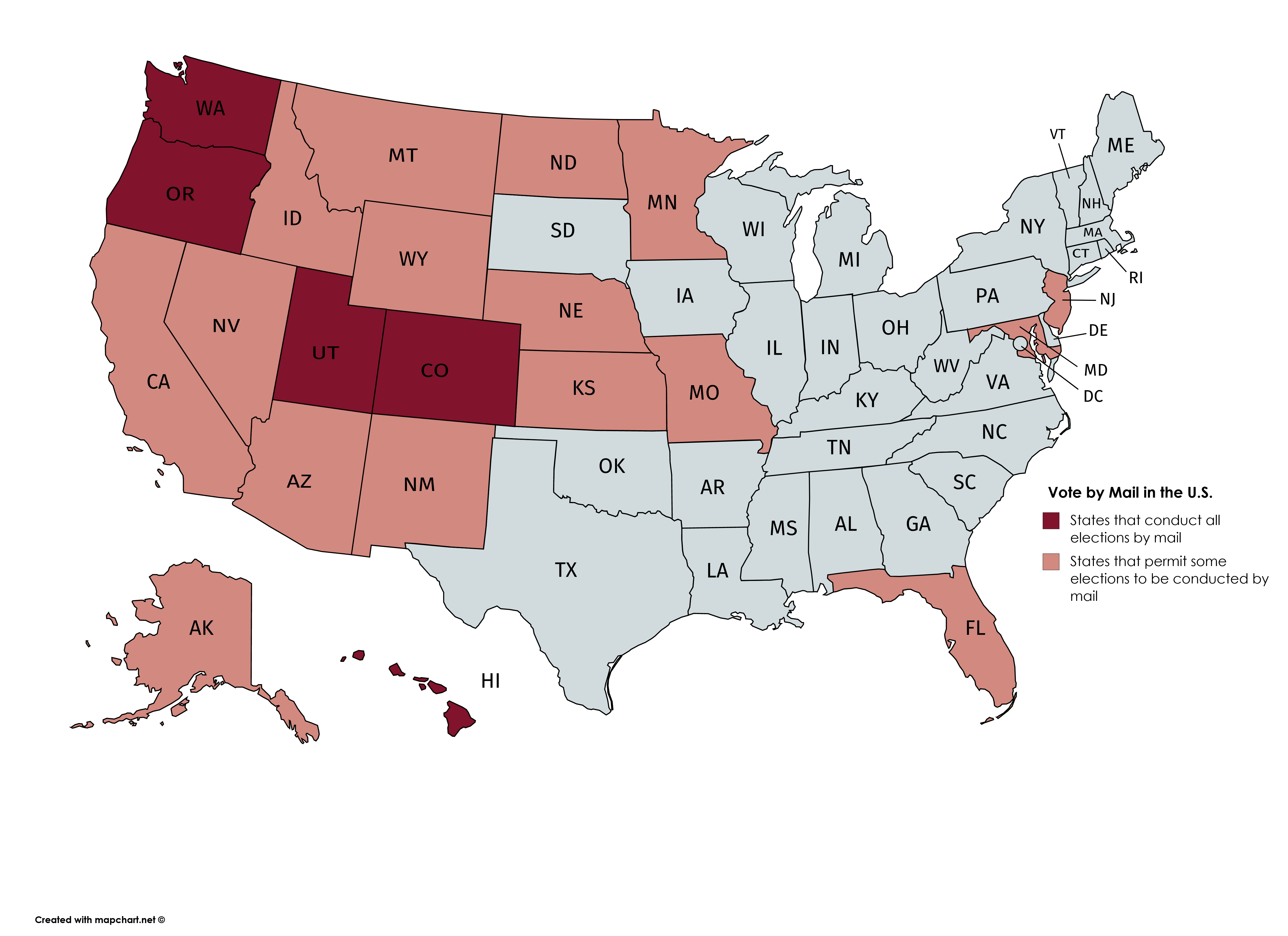 Campaign Legal Center is a nonpartisan nonprofit organization that works to reduce the influence of money in politics and to support unrestricted access to voting. CLC supports strong enforcement of United States campaign finance laws.
RepresentWomen works to advance women's representation and leadership through research and advocacy on data-driven systems strategies that enable all women to run, win, serve, and lead in appointed and elected offices in the United States.
CivicLex is a civic education and media organization based in Fayette County, Kentucky that works to help residents understand and get involved with the issues, policies, and processes that shape where they live. 
Faithful Democracy is a multi-faith coalition of faith-based organizations and congregations who share the moral imperative of fixing our democratic systems. While our partners represent a diversity of beliefs and traditions, we unite around the common goal of creating a healthier, thriving democracy.