Strategy 2

Empowered Voters
Same-Day and Universal Voting Registration
Strategy 2

Empowered Voters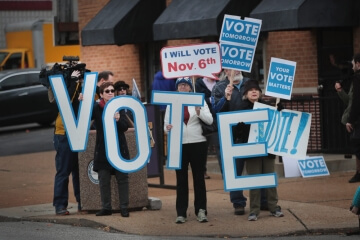 Recommendation 2.3
Establish, through state and federal legislation, same-day registration and universal automatic voter registration, with sufficient funding and training to ensure that all government agencies that have contact with citizens include such registration as part of their processes.
Read in the Report
In most states, individuals bear the responsibility of registering to vote. It isn't always easy, as registering often requires navigating a complicated government bureaucracy. In 2018, more than one in four eligible voters was not registered to vote.

Decades of research show that easing the registration process significantly increases voter turnout. Policies that increase the opportunity and accessibility of voter registration are vitally important.

 
Automatic Voter Registration  
Every state should adopt legislation to require all state social-service agencies to include automatic voter registration (AVR) as part of their services. AVR improves the accuracy and verification of voter eligibility and has significantly expanded voting rolls in Oregon and Vermont. Congress should also require federal agencies to expand AVR into a system of universal registration for the country.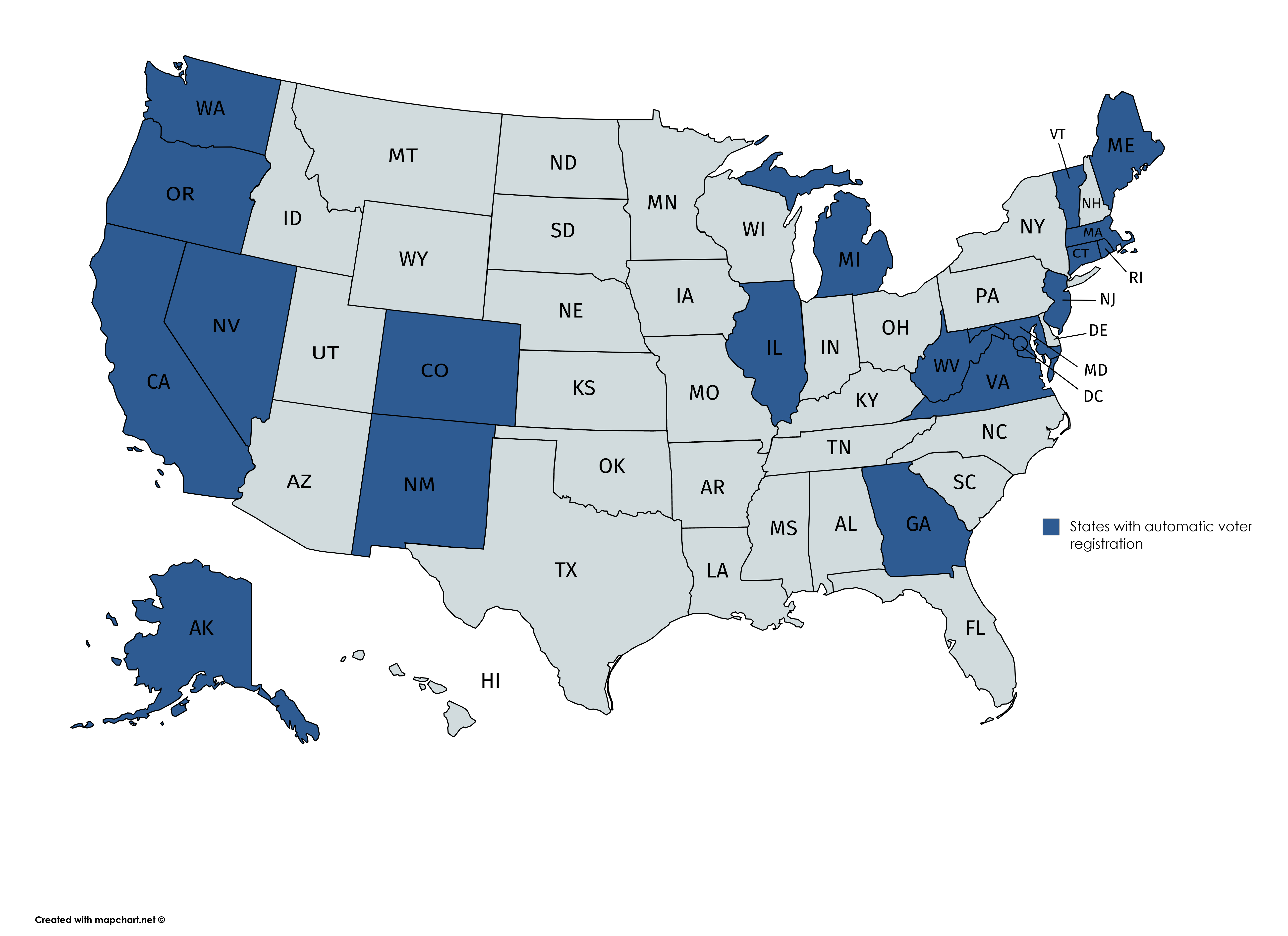 Source: National Conference of State Legislatures
EXAMPLE
The 1993 National Voter Registration Act (the "Motor Voter Act") expanded opportunities for registration by allowing voters to register for federal elections when applying for or renewing a driver's license.
Same-Day Voter Registration
Because not all eligible voters will encounter a state or federal agency before election day, same-day registration (SDR) should also be in place in all states. SDR has proven to enhance turnout by as much as 5-7 percent.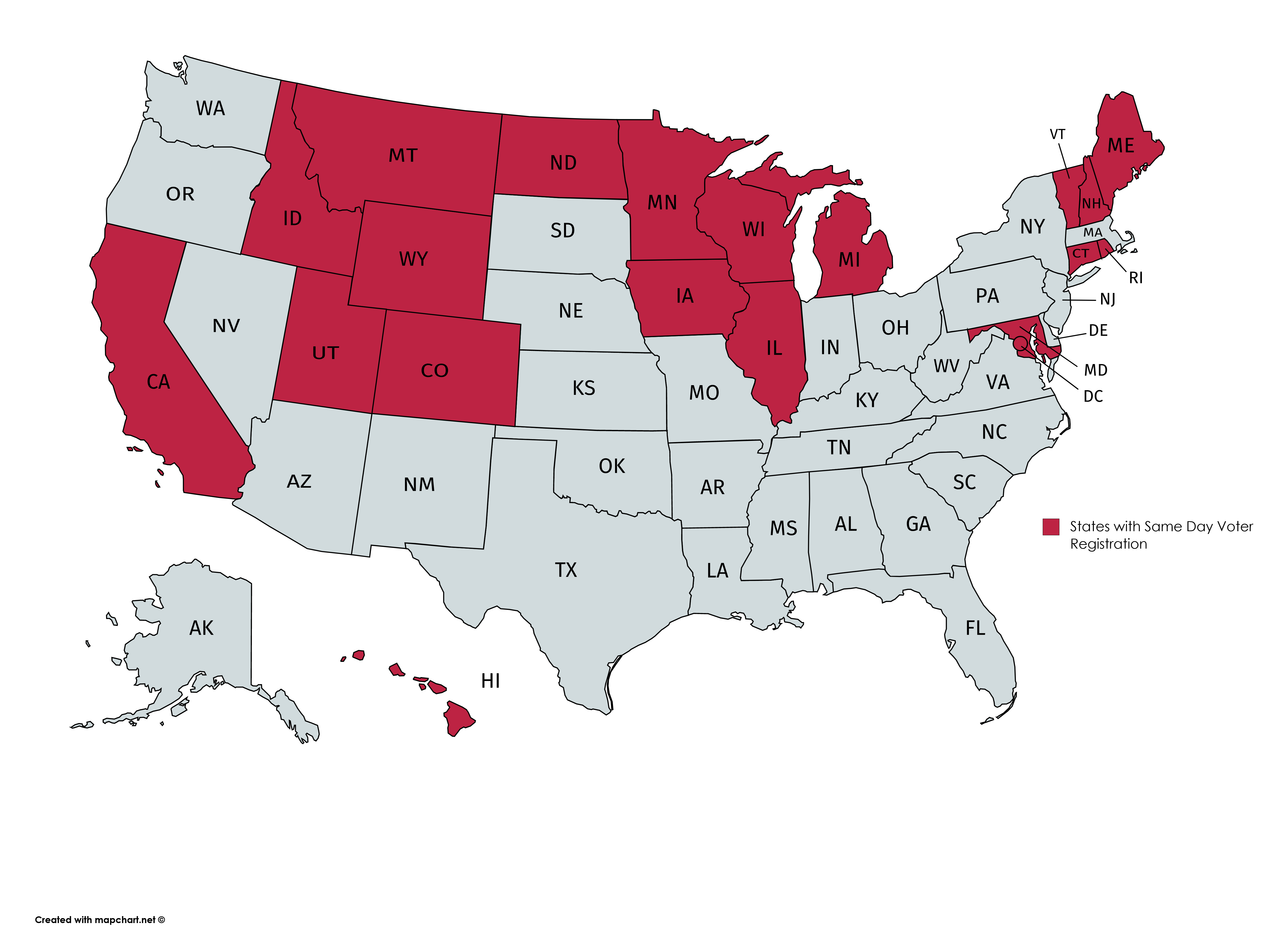 Source: Vote.org
of the American people support same-day registration.
Campaign Legal Center is a nonpartisan nonprofit organization that works to reduce the influence of money in politics and to support unrestricted access to voting. CLC supports strong enforcement of United States campaign finance laws.
Nonprofit VOTE partners with America's nonprofits to help the people they serve participate and vote. Nonprofit VOTE is well known for its nonpartisan resources, webinars, and toolkits that help nonprofits integrate voter engagement into their ongoing activities and services. Additionally, it's biennial America Goes to the Polls report lifts up policies like Same Day Registration and Vote at Home that boost voter turnout.
RepresentWomen works to advance women's representation and leadership through research and advocacy on data-driven systems strategies that enable all women to run, win, serve, and lead in appointed and elected offices in the United States.
Faithful Democracy is a multi-faith coalition of faith-based organizations and congregations who share the moral imperative of fixing our democratic systems. While our partners represent a diversity of beliefs and traditions, we unite around the common goal of creating a healthier, thriving democracy.