Strategy 5

Build Civic Information Architecture that Supports Common Purpose
Social Media as Public Media
Strategy 5

Build Civic Information Architecture that Supports Common Purpose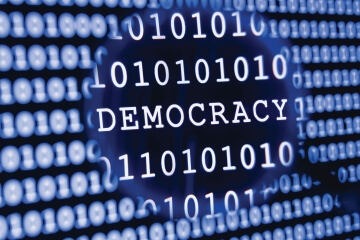 Recommendation 5.2
Through state and/or federal legislation, subsidize innovation to reinvent the public functions that social media have displaced: for instance, with a tax on digital advertising that could be deployed in a public media fund that would support experimental approaches to public social media platforms as well as local and regional investigative journalism.
Read in the Report
Social media has displaced traditional media
Our civic information architecture has been disrupted by digital platforms.
of Americans got their news from a local print newspaper in 2019, compared to 64 percent who got it online
Newsrooms have struggled to rework their business models in response to digital platforms, but many have been unable to do so. An important public function has been displaced.
of the nation's local papers closed between 2004 and 2018.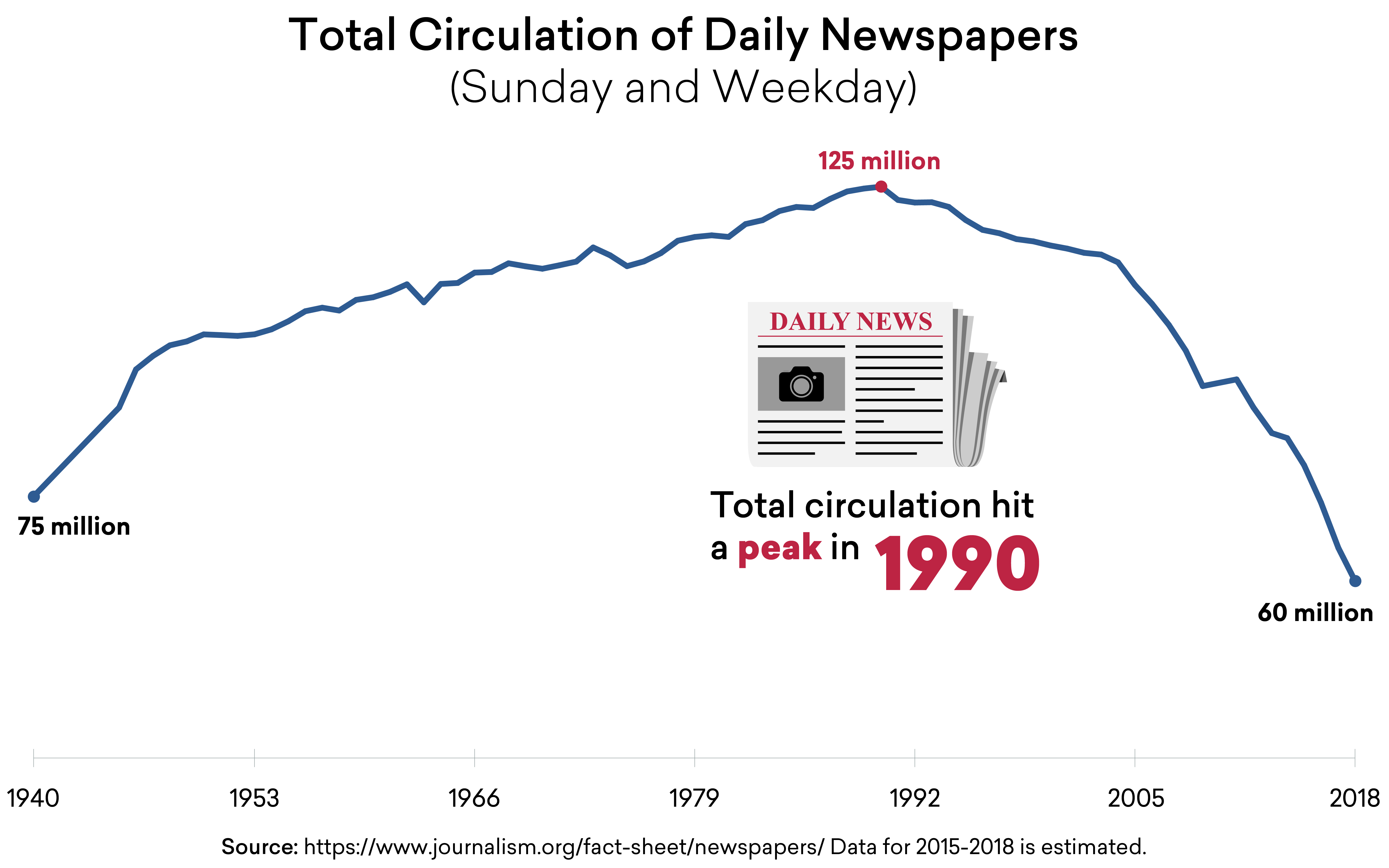 Newspapers are not the only organizations that have had to adjust to the new landscape. The nation's local public libraries, for example, are increasingly being asked to address digital literacy, to provide local digital content, and to provide free access to computers, the Internet, Wi-Fi, and technology training.
The case for a social media tax
Commercial digital platforms support themselves with payments from advertisers who track our searches, our movements, even our conversations. The targeted advertising these companies engage in, and the sales they make as a result of it, should be taxed at the state and/or federal level, and the proceeds should be used to fund experiments that will teach us how to rebuild functions that support democracy.

Source
Experiments might take the form of civic media platforms, such as CivicLex in Lexington, Kentucky, or experiments with journalism business models, like ProPublica's nonprofit structure for supporting local investigative journalism in Chicago. By 2026, a tax structure in this space should be well-established, and funds should be allocated to support local journalism providers, other public-platform experiments, and growth in a new field of civic media.
"We've had this disruption of mass media, in many ways, it's fantastic, you know. Lots of people will have voices now. And that's freeing and independent and…it's allowed people who didn't have a voice to have a voice, and some of those stories have been fantastic. But as we have that disintegration and everybody has a voice and everybody has an opinion and where is the truth, so we have to have those -- a consensus around, what are the things that are fundamental? What is truth?"
"Say something happens on social media. The Akron Beacon Journal has no choice but to respond because they don't want to be irrelevant in the conversation. Now all of a sudden, top of the fold, page one, we have a story about something they would have never covered. There've been multiple examples of that situation happening— some of which have brought issues to bear that needed to be brought to bear, and some of which have been unfortunate. But traditional media is now responding to social media. Traditional media ignored social media for years but now, traditional media needs to respond to social media to stay relevant."
"The Facebook page for the local newspaper, sometimes a certain story will spark an online debate that [can be heated] … You have maybe 10 to 20% of the participants who are legitimately trying to debate and then you have 80% of folks who are just firebombing the whole exercise."
The Civic Signals project, a partnership between the National Conference on Citizenship and the Center for Media Engagement at the University of Texas at Austin, is working to facilitate dialogue by bringing together experts to reimagine the public goods that can be generated in digital spaces. This and similar projects can support the development of metrics for evaluating the benefits or harms to democracy of social media platforms.
The Initiative for Digital Public Infrastructure at the University of Massachusetts Amherst studies the civic and social role of internet platforms, and advocates for approaches to digital infrastructures that treat platforms and supporting technologies as public spaces and public goods, not purely as profit-making ventures.