Strategy 5

Build Civic Information Architecture that Supports Common Purpose
Make Digital Platform Data Accessible
Strategy 5

Build Civic Information Architecture that Supports Common Purpose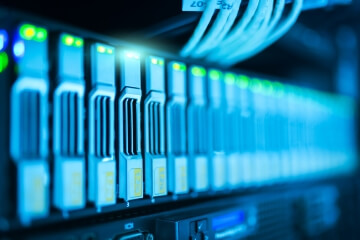 Recommendation 5.4
Through federal legislation and regulation, require of digital platform companies: interoperability (like railroad-track gauges), data portability, and data openness sufficient to equip researchers to measure and evaluate democratic engagement in digital contexts.
Read in the Report
A tax on social media (Recommendation 5.2) is not enough to counteract the negative impact of digital platforms on democratic engagement. Regulation will also be necessary: to require the platforms, for example, to make data available regularly, in consistent form, so that we can study how digital platforms are affecting democratic engagement.

The General Data Protection Regulations passed in the EU require platforms to provide a portable copy of a user's social media data, and major platforms are working together on the Data Transfer Project to develop an interoperability standard so data can move between service providers. A similar standard of interoperability for the syndication of social media data should be developed in the United States, along with a commitment from platforms that they will allow full usage via third-party clients.

Standards for interoperability, portability, and data openness should be established within the next few years, and public education about the importance of these topics should already be well underway.
"There's misunderstandings about the algorithms and the ads and what is information and news and targeted. And what is happening to you while you are on the internet, people do not really understand how that works. And that's really scary."
The Civic Signals project, a partnership between the National Conference on Citizenship and the Center for Media Engagement at the University of Texas at Austin, is working to facilitate dialogue by bringing together experts to reimagine the public goods that can be generated in digital spaces. This and similar projects can support the development of metrics for evaluating the benefits or harms to democracy of social media platforms.
The Initiative for Digital Public Infrastructure at the University of Massachusetts Amherst studies the civic and social role of internet platforms, and advocates for approaches to digital infrastructures that treat platforms and supporting technologies as public spaces and public goods, not purely as profit-making ventures.