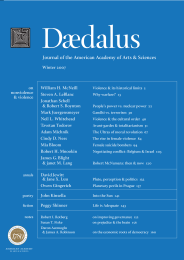 Sheep, milk, TV. He's tried everything, but she never believes him. She thinks it's a joke that he can't sleep. She thinks if only he tried harder. If he really wanted to he could. All he has to do is close his eyes. It's that easy. What does she know about trying to sleep. She's young, she wants to go to sleep, she sleeps. He used to be like that. Time was he slept like a baby. He shut his eyes and went to sleep.
That was a long time ago. Lately, he can't buy a good night's sleep.
Sometimes she thinks he's lying. Or at least not telling the truth. He's fabricating. Exaggerating. He can hear her telling her friends. Embellishing. She says embellishing just so she can say a big word. He knows a big word or two. His vocabulary isn't so small.
So she thinks he's lying. He can tell by how, when he says he can't sleep, she goes on to the next subject. She doesn't skip a beat. By the way she says yes and mm-hmm. She's humoring him. All those naps, she's thinking. Old people always say they can't sleep. They want you to feel sorry for them. But you add it up, an hour here, an hour there . . . . The morning always comes, she's thinking. He can tell.
The thing was she woke him up. He was almost sleeping. He was dozing off.
The news was on, Walter Jacobson talking about a fire on the South Side. He'd punched up a couple pillows, and from underneath him he felt them give way. His foot twitched. You could see the smoke for miles, he thought he heard an onlooker say. He reached out his hand, blinked his eyes. Faces flickered on the screen. No one was injured in the fire. Is it too late? she said. Did I wake you up? At first he didn't know who it was. He moved the receiver to the other ear. I'm returning your call, she said. He got the feeling she was repeating it. I'm returning your call, like he was some kind of business establishment.
He shook his head. The room was dark, except for the light from the TV. He pressed the remote a few times to turn down the sound. His call? Oh yeah, he had to call once a week to remind her he was her father. . . .
To read the full essay, access the PDF of the volume.