The Story of Indian Health is Complicated by History, Shortages & Bouts of Excellence
View PDF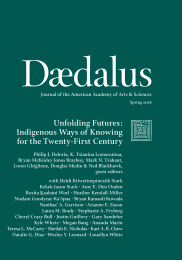 Abstract
One of the primary goals of the U.S. government's entry into health care was to protect soldiers by isolating tribal populations and inoculating them against infectious disease. When tribes signed the legally binding treaties, the United States promised them doctors, nurses, facilities, and basic health care. Yet this promise has never been fully funded by Congress. The Indian Health Service, which includes tribal and nonprofit health agencies, is tasked with defying gravity, and this has led to a regular cycle of heartbreaking stories about a system that fails American Indian and Alaska Native patients. Yet, at the same time, the Indian health system has achieved remarkable innovation and excellence.
Every so often, the "story" of Indian health is told by a news organization. For example, The Wall Street Journal reported the death of several Native American patients in Pine Ridge and Sisseton, South Dakota, and Winnebago, Nebraska: "In some of the nation's poorest places, the government health service charged with treating Native Americans failed to meet minimum U.S. standards for medical facilities, turned away gravely ill patients and caused unnecessary deaths, according to federal regulators, agency documents and interviews." The report adds that the Indian Health Service (IHS) "operates a network of hospitals and clinics, much like the Veterans Health Administration. Under U.S. treaties that date back generations, the service is legally responsible for providing medical care to about 2.2 million tribal members. But that system has collapsed in the often-remote corners of Indian Country, where patients live hours from other medical providers, often have no insurance and depend on the federal service."1 A few days later, at a budget hearing on Capitol .  .  .
Endnotes
1Dan Frosch and Christopher Weaver, "'People Are Dying Here': Federal Hospitals Fail Tribes," The Wall Street Journal, July 7, 2017.