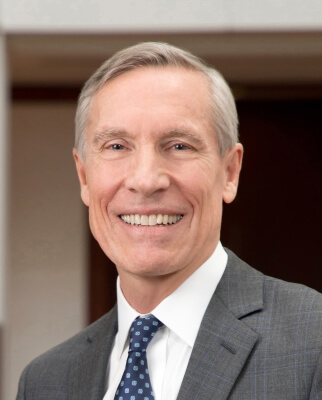 David W. Oxtoby has served as President of the American Academy of Arts and Sciences since 2019. During his tenure as President, he has focused on broadening the diversity of the Academy's membership and has helped move forward project and policy work in areas ranging from strengthening American democracy to climate change, nuclear arms control, undergraduate education, and the arts.
From 2017 through 2018 he was a Visiting Scholar at the Harvard Graduate School of Education and co-founded the Presidents' Alliance on Higher Education and Immigration. He is President Emeritus of Pomona College, where he served as President from 2003–2017 and helped to advance environmental sustainability, increasing college access, cultivating creativity, and pursuing academic excellence in the context of an interdisciplinary liberal arts environment.
Previously he served as Dean of the Division of Physical Sciences and the William Rainey Harper Distinguished Service Professor of Chemistry at the University of Chicago. Dr. Oxtoby has been the recipient of several fellowships, including from the Guggenheim Foundation and the National Science Foundation. He is a Fellow of the American Physical Society and the American Association for the Advancement of Science, and a member of the American Chemical Society, the American Philosophical Society, and the Council on Foreign Relations.
He was an Overseer of Harvard University from 2008–2014 (Chair from 2013-2014) and currently serves as a member of the Board of Trustees of Smith College. A member of Phi Beta Kappa, Dr. Oxtoby received honorary degrees from Occidental College (2005), Lingnan University in Hong Kong (2009), and Miami Dade College (2019). He was elected to the American Academy of Arts and Sciences in 2012.