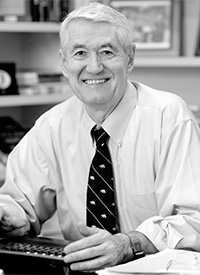 A new Academy initiative – The Lincoln Project: Excellence and Access in Public Higher Education – will advance a national discussion on the importance of public colleges and universities. Although they are key engines of economic growth, innovation, and upward mobility, these schools are facing cutbacks in government support, competition from for-profit education providers and foreign universities, and pressures to respond to technological changes.
The initiative will engage state and federal policy-makers, elected officials, university and business leaders, philanthropists, learned societies, and, ultimately, the general public to improve understanding and to influence education policy at the state, federal, and institutional levels. Through a series of national conferences, it will reinforce the work of other organizations and advocacy groups concerned with these issues.
The Lincoln Project is named for President Abraham Lincoln to commemorate his role in signing the Morrill Act of 1862, which laid the groundwork for the nation's unparalleled public university system.
The Lincoln Project: Excellence and Access in Public Higher Education
Project Chair
Robert J. Birgeneau
Chancellor, University of California, Berkeley
Advisors*
Lawrence S. Bacow
Former President, Tufts University
Gene Block
Chancellor, University of California, Los Angeles
Henry E. Brady
Dean, Goldman School of Public Policy, University of California, Berkeley
Nancy E. Cantor
Chancellor and President, Syracuse University
John T. Casteen III
Former President, University of Virginia
Mary Sue Coleman
President, University of Michigan
Matthew Goldstein
Chancellor, City University of New York
Robert D. Haas
Chairman Emeritus, Levi Strauss & Co.
Earl Lewis
Incoming President, Andrew W. Mellon Foundation
William Powers, Jr.
President, University of Texas at Austin
Gerald Rosenfeld
Senior Advisor and Vice Chairman of U.S. Investment Banking, Lazard Ltd.
Phyllis Wise
Chancellor, University of Illinois at Urbana-Champaign
Frank D. Yeary
Chairman, CamberView Partners LLC
*partial list