Benjamin Dearborn, an educator and inventor who was elected to the Academy in 1794, wrote to Academy president John Adams in August 1794, describing his design for a "Music Board" for the benefit of persons who are visually impaired. Dearborn constructed his music board out of pine, using a sharp instrument to incise the lines of the staff. In his letter he described in great detail the design and placement of notes and other characters, made of brass wire, into holes along the lines, and his method of indicating modes of time.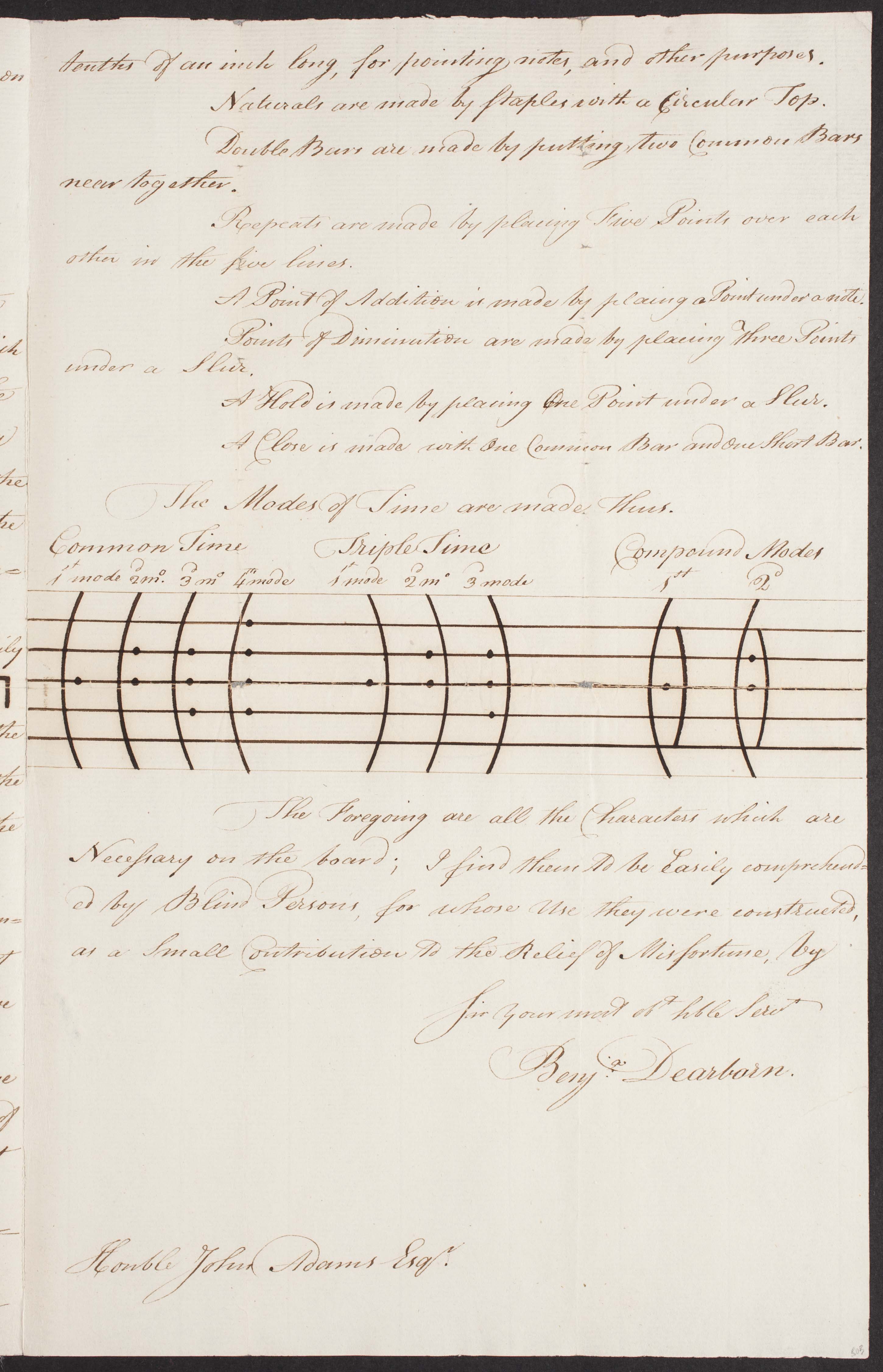 "On presumption that an attempt which may in any measure alleviate the Calamities of Life, will be countenanced by the Academy, I have constructed the Music Board which is presented herewith for the benefit of the Blind; whereby all Notes and other necessary Characters in Music, with their Respective Stations on Lines or Spaces, are Readily Ascertained with great Precision, by a Touch of the Fingers."
Dearborn's was a prolific inventor with descriptions of his inventions appearing in Academy Memoirs including a fire-engine, a steelyard balance, and a gold standard beam. Additionally within the archives are further inventions, never published.