The inaugural National Youth Poet Laureate in the United States, Amanda Gorman, impressed the country and the world when she read her poem "The Hill We Climb" at the inauguration of President Joseph Biden and Vice President Kamala Harris. Thousands of people who went online to learn more about her discovered a presentation and reading at the Academy on February 7, 2020.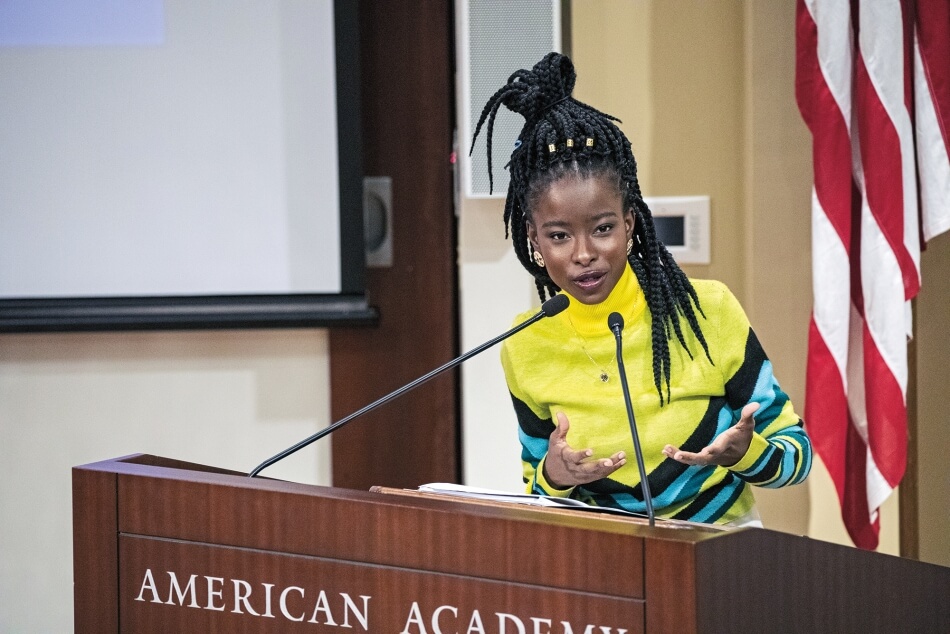 Views skyrocketed for the video of Gorman opening a convening of the Academy's Commission on the Practice of Democratic Citizenship that brought participants from listening sessions held across the country together with Commission members and civic leaders to develop ideas to strengthen American democracy. She spoke about the poetry of Phillis Wheatley, the founders of the nation and the Academy, and the unfinished work of democracy before reading her poem "Believer's Hymn for the Republic."
 
Follow the Academy on social media to keep current with news and events.  
 
www.facebook.com/americanacad
www.twitter.com/americanacad
www.youtube.com/americanacad