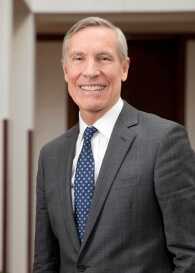 One of the great strengths of the Academy is its ability to bring together members with other experts from many disciplines and professions to explore contemporary challenges, identify solutions, and offer ways forward to advance the public good. 
One such contemporary challenge is the tension between the essential values of freedom of expression and of diversity and inclusion. From my perspective, educational institutions have both the opportunity and the responsibility to resolve that tension. One Academy project, the Commission on the Future of Undergraduate Education, addressed this issue in its final report:
As students engage in civic practices and discourse, this will inevitably give rise to competing ideas and positions on a variety of political and social issues. Vigorous debate must remain a bedrock value across undergraduate education. Rather than shielding students from points of view that some might find uncomfortable, educational institutions should actively promote discussion and debate. All members of the campus – faculty, staff, and administrators – have an important role to play by encouraging students to develop the confidence and skills to express themselves; to actively listen to all perspectives; to argue for, defend, and sometimes change their positions based on evidence and logic; and to fully appreciate the democratic principle of allowing citizens to speak their minds without fear of retaliation. Conflict and disagreement are inherent in debates that matter, but the environment within which debate occurs shapes the ability of all participants to engage productively. Colleges and universities need to foster the conditions for the open and constructive exchange of ideas while maintaining a safe environment for all to pursue their education. This is no easy feat, but American campuses are the right places to demonstrate to the wider world how this can be done. Indeed, colleges and universities are one of the few places where diverse people with different views learn to work and reason together.
In May, John Palfrey (Head of School at Phillips Academy Andover and incoming President of the John D. and Catherine T. MacArthur Foundation) spoke at the Academy about diversity, equity, inclusion, and free expression on school campuses. He emphasized that citizens need both coping skills and deliberative skills; they need to know how to work across difference. Educational institutions provide the settings in which to foster these skills – a theme that resonates with the work of the Academy's Commission on the Future of Undergraduate Education. John Palfrey's presentation and discussion with Martha Minow are featured in this issue of the Bulletin. 
Each year, the Academy elects a new class of members, thereby honoring extraordinary achievement and upholding the ideals of research and scholarship, creativity and imagination, intellectual exchange and civil discourse, the relentless pursuit of knowledge in all forms, and its application to policy. This spring the Academy continued that tradition by electing a new group of Fellows and International Honorary Members and by presenting two awards: The Rumford Prize for Physical Science, one of the oldest scientific prizes in the United States, awarded this year to six scientists for the invention and refinement of optogenetics; and the inaugural Award for Excellence in Public Policy and Public Affairs. Edward Boyden's acceptance remarks on behalf of all the Rumford Prize awardees is featured in this issue of the Bulletin as are the remarks of Ernest Moniz, the thirteenth United States Secretary of Energy, accepting the Award for Excellence in Public Policy and Public Affairs.
As detailed in the pages that follow, the Academy continues to pursue the vision established by its founders more than two centuries ago, electing members of high achievement and convening them to address the most pressing challenges facing the nation and the world. I welcome your involvement in our work and hope you will join us in continuing the Academy's legacy of service.
David W. Oxtoby