S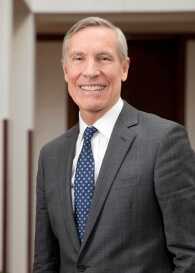 ince the 1960s, issues of inequality have featured prominently in many areas of the Academy's work. In 1966, under the leadership of Harvard professor Daniel Patrick Moynihan, the Academy convened a series of seminars on the various components of poverty. These interdisciplinary dialogues brought together scholars and government officials to discuss the cultural and economic roots of poverty – and the effects of education, racial discrimination, and segregation. Subsequent scholarship by the Academy has ranged from studies in the 1970s on ethnicity, urban school desegregation, and ethnic pluralism and immigration to the 2019 Dædalus volume on "Inequality as a Multidimensional Process."
Inequality is a recurring theme in several of the Academy's current projects: our Commission on the Practice of Democratic Citizenship is exploring the factors that promote or discourage civic and political engagement; our project on Making Justice Accessible is addressing the challenge of providing legal services for low-income Americans; our Commission on the Arts is looking at the role the arts play in bridging the divides in our society; our Commission on the Future of Higher Education is examining equity and access in higher education; and our most recent issue of Dædalus on "Women & Equality" celebrates the accomplishments of women around the world toward equality, but is also a call to action, assessing the remaining obstacles and pointing a way toward workable solutions. A summary of the Dædalus issue is included in this edition of the Bulletin.
Connected to the work of our higher education commission, Michael McPherson and Sandy Baum spoke at a gathering of Academy members, education scholars, and guests on the importance of improving college-level teaching. They discussed how students learn, how to develop and support effective teaching at the postsecondary level, and how to ensure that we are truly educating students, not just providing them with credentials. Their presentations are featured in this issue of the Bulletin. Also included in the pages that follow are many of the presentations from the Academy's 2019 Induction program, which celebrated the expertise and excellence of our membership and highlighted the many ways in which the Academy and our members serve the nation and the world.
With this new issue of the Bulletin, we are unveiling a new look for the publication. We hope you like what you see. Our goal has been to develop and implement a design that is elegant, eye-catching, and engaging – and that illustrates what the Academy does best: explore contemporary challenges, identify solutions, and offer ways forward to advance the public good. We hope you enjoy the new look of the Bulletin.
David W. Oxtoby