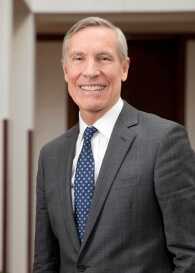 I hope this message finds you and your loved ones healthy, safe, and in good spirits. As you likely suspect, the COVID-19 pandemic has significantly disrupted the life of the Academy, as it has our own lives. Academy events and travel have been canceled or postponed, and our staff have transitioned to a period of remote work.
And yet, our work does go on. The resilience, dedication, and commitment demonstrated by Academy members and staff have ensured that this is not just a moment of great challenge, but also one of great pride. This time of adversity has only heightened the sense of honor I feel to be a member of this extraordinary community.
The current crisis also serves as yet another reminder of the increasingly interconnected nature of our global system. A local outbreak quickly becomes a pandemic, with far-reaching implications for global public health, economic systems, international security, and human rights. The Academy has a long history of convening its members to address these kinds of global challenges, which is reflected by the events and activities detailed in this issue of the Bulletin.
Let me offer a few examples. In February, David Miliband, president and chief executive officer of the International Rescue Committee, addressed a gathering of Academy members and guests at the inaugural Jonathan F. Fanton Lecture in New York and discussed both the causes and potential solutions to the present global refugee crisis. In November, Academy members gathered at the University of California, Berkeley, for a discussion on arms trafficking and its destabilizing role in international relations. And the latest volume of Dædalus, the Spring 2020 issue, continues the Academy's long tradition of addressing the global security challenges posed by nuclear weapons and articulates a framework for strategic stability in a "New Nuclear Age."
I hope this issue of the Bulletin will inspire you to think of new ways in which the Academy can help build a global future that is safe, prosperous, and just. As always, I encourage you to share your thoughts with me, your fellow members, and the Academy staff.
As members of the American Academy, we share a commitment to advancing the common good. But we also share a commitment to one another. Please let us know if we can be of any assistance to you during these challenging times.
David W. Oxtoby