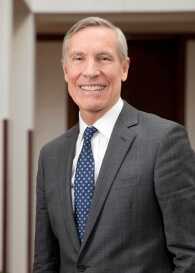 In my spring message, I discussed how the COVID-19 pandemic had affected the Academy, with the transition of our staff to remote work and the cancelation of Academy events and travel. I wrote with pride about the resilience of the Academy – both members and staff – in carrying on our work, which includes the launch of a new series of virtual events, detailed in the pages that follow.
Of course, in the intervening months our world has been transformed yet again. Heartbreaking incidents of police violence inspired millions of Americans to speak out for racial justice, and mass protests filled the streets of America's cities. The pain and uncertainty of these times are evident in letters submitted by Academy members for our Archives. Messages received in May reflect the anxieties of life during the pandemic, while those received in June and July express outrage at the continuing legacy of racism and issue powerful calls to action. A selection of these letters is included in this issue of the Bulletin. I encourage all Academy members to consider sharing with us their thoughts, reflections, and experiences during this challenging yet galvanizing time in our history.
These messages not only help us create an important historical record for the Academy, but they also remind us of our purpose during this critical time. As one of the country's oldest learned societies, we have a unique obligation to face our history and build a better future. And as a nonpartisan, independent research organization, we are well positioned to find solutions to help move our country forward.
In June, the Academy did just that, releasing Our Common Purpose: Reinventing American Democracy for the 21st Century, the final report of the Commission on the Practice of Democratic Citizenship. Over the course of two years, the bipartisan Commission conducted listening sessions with hundreds of Americans in communities across the country, developing a set of thirty-one recommendations to strengthen America's institutions and civic culture. The online release event on June 11 drew an audience of more than one thousand viewers and was covered by PBS NewsHour, NPR's All Things Considered, and The Washington Post, among others. 
We are now quickly turning our attention to implementation, working with Academy members, community leaders, and partner organizations to turn the Commission's recommendations into action.
I encourage you to read more about the Commission's report in this issue of the Bulletin and consider the role you might play in building a democracy that is more representative, responsive, and just. 
David W. Oxtoby