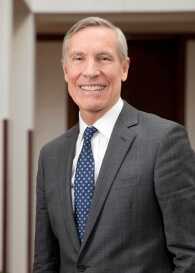 In my previous message, I discussed how – despite the challenges of the pandemic – our community of members has remained active and engaged in the life of the Academy. During the past year, our virtual events reached more audiences in more places than ever before. Our project work continued unabated, including the release of Our Common Purpose: Reinventing American Democracy for the 21st Century and the development of new major projects on climate change and inequality. And despite great uncertainty, our members came together to produce a record-breaking fundraising year.
As reflected in the pages that follow, the vigorous and varied life of the Academy continued throughout the spring. We were honored to present the Emerson-Thoreau Medal to author Margaret Atwood for her distinguished achievements in the field of literature. Academy members Sherry Turkle and Eric Liu gathered members for a discussion on "Empathy and Our Future." Architect Jeanne Gang discussed her work in designing spaces that foster connection–and how that work relates to Our Common Purpose and its call to strengthen social, civic, and democratic infrastructure. Leaders of the Academy's Affiliate institutions gathered to discuss "The Post-Pandemic Future of Higher Education." And arts leaders Oskar Eustis, Thelma Golden, and Laura Zabel spoke about the challenges and opportunities facing "Artists at Work."
Of course, the biggest news of the spring was the election of 252 outstanding new members. From paleontologist Zeresenay Alemeseged to media entrepreneur and philanthropist Oprah Winfrey, labor leader Mary Kay Henry to computer scientist Fei-Fei Li, economist Dirk Bergemann to playwright, screenwriter, and actor Suzan-Lori Parks, the class of 2021 reflects the true breadth of the modern Academy. In an important milestone for the diversity of the Academy, we are proud to note that 55 percent of the members elected in 2021 are women.
The election of new members is always a moment of great hope and promise, and this has perhaps never been truer than this year. As we congratulate our new members, we also look forward to the return of in-person Academy events, including the first Induction ceremony since 2019. We are pleased to announce that Induction Weekend for the classes of 2020 and 2021 will take place in Cambridge, Massachusetts, during April 1–3, 2022. We are looking forward to celebrating again in person.
In the meantime, the Academy will gradually be returning to in-person events, including local and regional events across the country. I encourage you to contact me if you would like to organize an event with members in your community or if you would like to become otherwise involved in our projects, publications, or events. Thank you for all you have done for the Academy during this challenging time, and I hope we have the opportunity to meet in person soon.
David W. Oxtoby