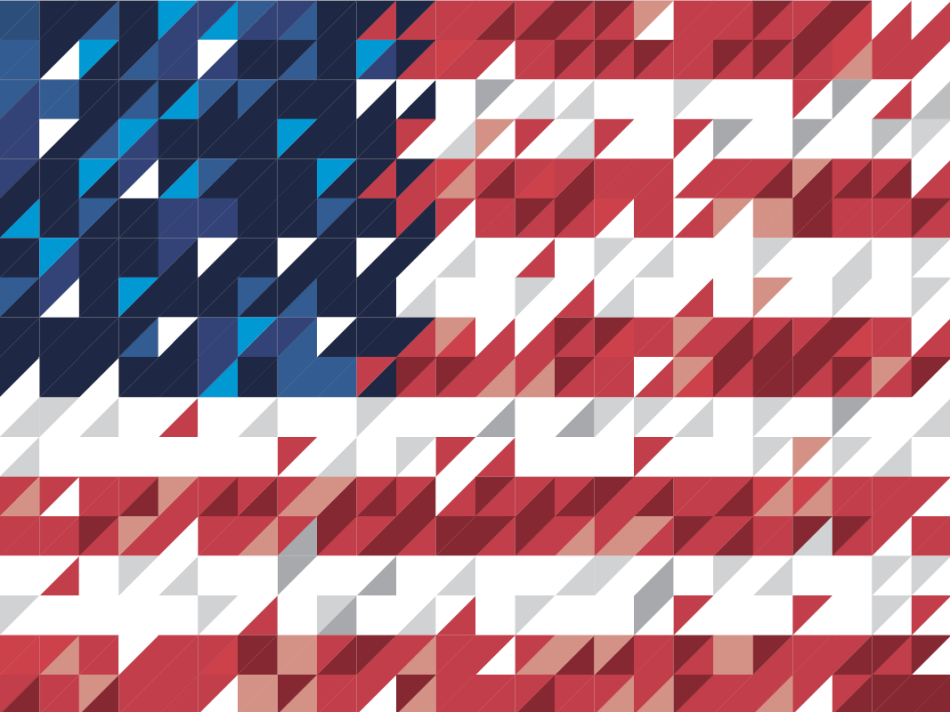 On June 11, 2020, the Academy's Commission on the Practice of Democratic Citizenship celebrated the release of its final report: Our Common Purpose: Reinventing American Democracy for the 21st Century. Nearly 1,200 people viewed the launch event, which featured Commission Chairs Danielle Allen (Harvard University), Stephen Heintz (Rockefeller Brothers Fund), and Eric Liu (Citizen University); Academy President David Oxtoby; as well as Commission members Judy Woodruff (PBS NewsHour) and David Brooks (The New York Times).
Our Common Purpose proposes thirty-one recommendations, grouped by six strategic imperatives, to help the nation emerge as a more resilient constitutional democracy by 2026, its 250th anniversary (see below for more information about the strategic imperatives and recommendations). At the launch event, Danielle Allen, Stephen Heintz, and Eric Liu discussed how the Commission selected its final recommendations, the process of reaching unanimous consensus from a diverse bipartisan commission, and next steps to implement the recommendations (see below about the Champions advancing the Commission's work). The release of Our Common Purpose was covered on PBS and All Things Considered, in The Washington Post, and in various local and regional outlets.
The report makes the case that a healthy democracy depends on a virtuous circle in which responsive political institutions foster a healthy civic culture of participation and responsibility, while a healthy civic culture – a combination of values, norms, and narratives – keeps our political institutions responsive and inclusive. The recommendations entail bold, actionable solutions to make our republic more responsive and resilient, strengthen our nation's common purpose, and restore trust in one another and our institutions. The report is rooted in the concerns, hopes, and experiences shared by hundreds of Americans during listening sessions held around the country, and the voices of these Americans are included throughout the report.
The Commission was established in 2018 with the goal of exploring how best to respond to the vulnerabilities in our political and civic life, vulnerabilities that have become especially apparent in recent months amid the COVID-19 pandemic and protests for racial justice. The Commission is made up of a diverse, bipartisan cohort of scholars, business leaders, media members, elected officials, and philanthropists who agreed unanimously on a set of solutions to reinvent American democracy.
To read the report and to learn more about the Commission on the Practice of Democratic Citizenship, visit www.amacad.org/ourcommonpurpose.
---
Six Strategies 
Our Common Purpose proposes six strategic imperatives to reinvent 
American democracy: 
Achieve Equality of Voice and Representation
Empower Voters
Ensure the Responsiveness of Government Institutions
Dramatically Expand Civic Bridging Opportunities
Build Civic Information Architecture that Supports Common Purpose
Inspire a Culture of Commitment to American Constitutional Democ­racy and One Another
---
Proposed Recommendations
A selection of the report's 31 recommendations: 
1.1    Enlarge the House of Representatives
1.8    Institute 18-Year Term Limits for Supreme Court Justices
2.2    Move Election Day to Veterans Day
3.4    Increase Participatory Governance 
4.1    Establish a National Trust for Civic Infrastructure 
5.3    Develop a Public-Interest Mandate for Social Media 
6.1    Create a Universal Expectation of National Service 
6.5    Invest in Civic Education for All Ages
---
Champions Advancing Our Common Purpose
The release of the report is not the end of the Commission's work. To reinvent American democracy by 2026, more than two dozen organizations and individuals have volunteered to serve as Champions to advance one or more of the Commission's recommendations. These organizations will be launching new initiatives, building grassroots support, or increasing collaboration to support significant progress at the local, state, or national level.
Some of the organizations committed to serving as Champions include: 
American Promise
CAA Foundation
Center for Rural Strategies
CivXNow
Congressional Management Foundation
Davenport Institute for Public Engagement at Pepperdine's School of Public Policy
FairVote
Federation of State 
Humanities Councils
Service Year Alliance
Woodrow Wilson National Fellowship Foundation 
---
From the Introduction of Our Common Purpose:
"Founded nearly 250 years ago, the United States of America is the world's oldest constitutional democracy. Its infancy, under the Articles of Confederation, was turbulent. Its early prospects, at the Constitutional Convention in Philadelphia, were very much uncertain. At the Convention, Benjamin Franklin – catalyst of the Revolution, leading citizen of the republic, enslaver turned abolitionist – wondered as he observed the conflicts, compromises, and contradictions of the process: was the young nation's sun rising or setting? With the signing of the Constitution, he concluded, the sun was rising.
Today, the question of rise or fall is more pertinent than ever. In this age of globalization, central­­­ized power, economic inequality, deep demographic shifts, political polarization, pandemics and climate change, and radical disruption in the media and information environments, we face these converging trends in a constitutional democracy that feels to many increasingly unresponsive, nonadaptive, and even antiquated.

Consider the data. The public's approval rate for Congress – our national legislature and the first branch of government established in the Constitution, charged with articulating the will of the people – hit a historic low of 9 percent in 2013. Now rates hover around a still-meager 25 percent. Income and wealth inequality levels have exceeded those on the eve of the Great Depression. Social mobility has stagnated. Inequities continue to track lines of race, gender, and ethnicity, revealing deep structural unfairness in our society. A surge in white nationalism, anti-Semitism, and anti-immigrant vitriol has flooded our politics with sentiments corrosive to the ethic of a democratic society, while people of color continue to confront barriers to opportunity and participation. At all levels of our system, voter turnout remains low in comparison to other advanced democracies. Trust in institutions has collapsed while an online culture of gleeful, nihilistic cynicism thrives. Fewer than one-third of Millennials consider it essential to live in a democracy. Partisan rancor has not reached the intensity of Civil War–era America – but it is nonetheless very high. When Americans are asked what unites us across our differences, the increasingly common answer is nothing.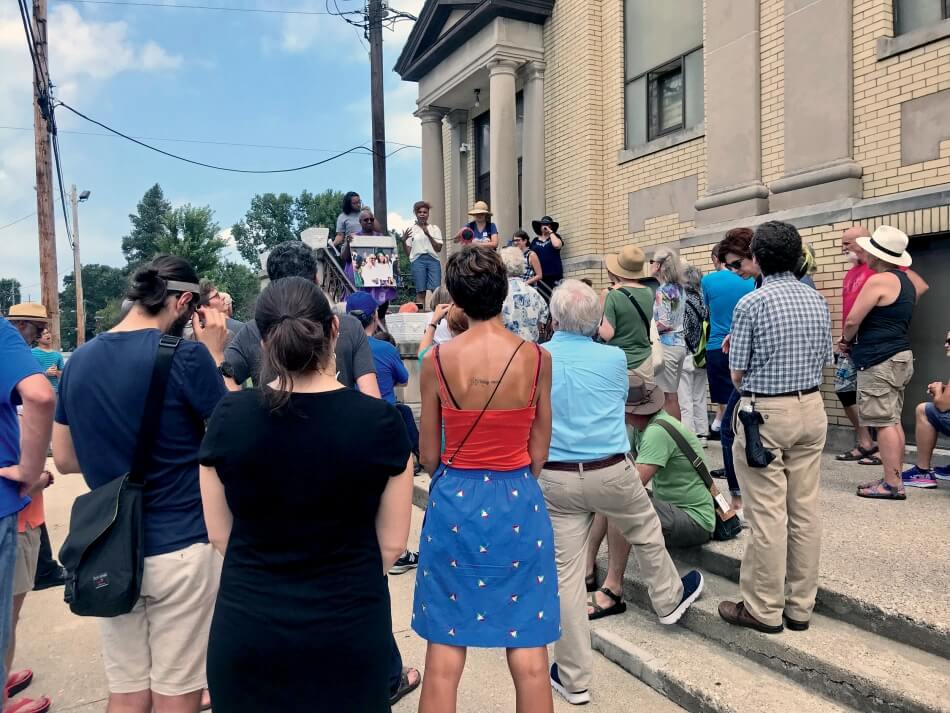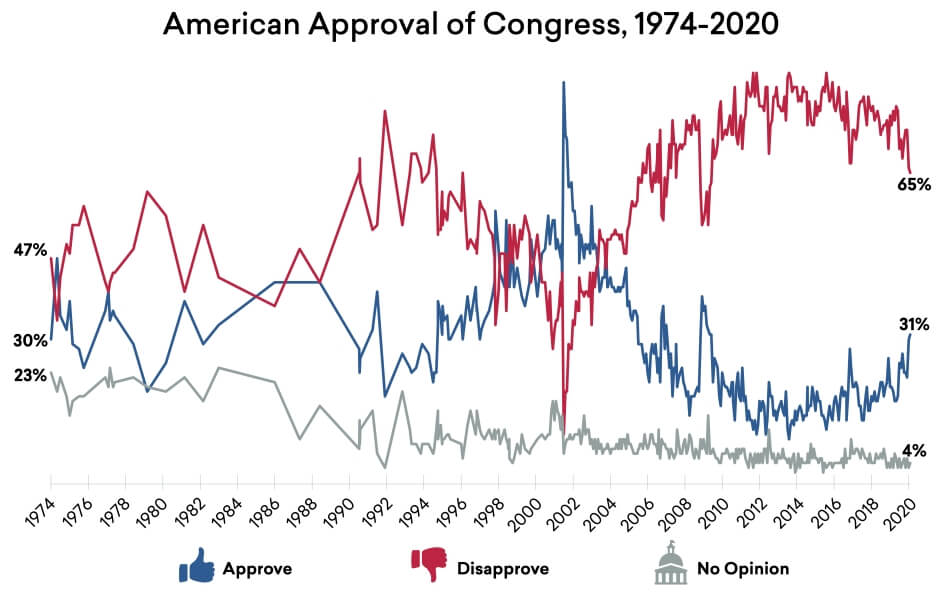 Yet this is not the whole story. It is not even the decisive chapter. As we have traveled the United States in recent months and listened to Americans from many walks of life, we have heard disappointment and frustration, but even more, we heard a yearning to believe again in the American story, to feel connected to one another. We heard stories of surging participation and innovation, of communities working to build new connections across long-standing divides, and of individual citizens suddenly awakening to the potential of their democratic responsibilities. Even as we survey the impact of COVID-19, we see incredible individual and collective efforts to sustain civic resilience. That is why we have come to believe a reinvention of our constitutional democracy remains entirely within reach–and urgently needed. After all, a superlative benefit of constitutional democracy, as articulated in both the Declaration of Independence and the Constitution, is that it is adaptable to new circumstances and unanticipated challenges. This report, Our Common Purpose: Reinventing American Democracy for the 21st Century, lays out a case for renewed civic faith. It offers a set of recommendations for building a fresh collective commitment to democratic citizenship, to American constitutional democracy, and to one another. Our theory of action is the idea that improvement of our civic culture and of our institutions must go hand in hand. Each is necessary; neither on its own is sufficient."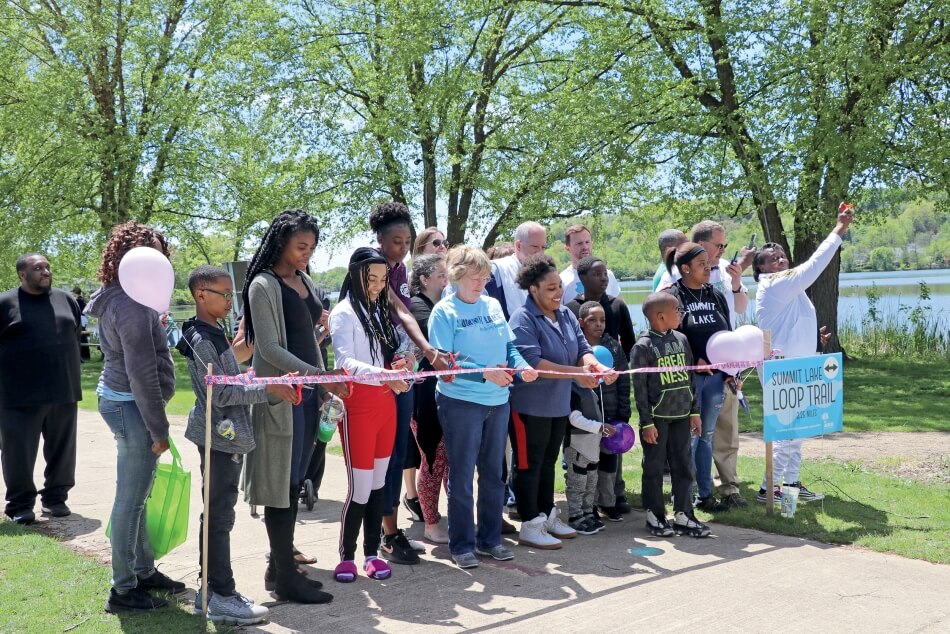 ---
From Listening Sessions
"Some folks feel the voices that count the most are those that have the power. And when I am my most negative, I feel the same way. . . . [But] democracy is about all voices counting. . . . How do we get those people to believe that we can make that change?" 
– Ellsworth, Maine
"Truth and trust. And there's so much wrong with that right now in our so-called democratic society. . . . The basis of a democratic society is you have to be able to believe the people who are leading you. You have to believe that you have the opportunity to elect people who are the people you need speaking for you. And you have to trust them, and they have to trust you. And I think that's really broken in our world right now." 
– Lexington, Kentucky 
"You get discouraged. You're like, they didn't do anything the last time. So, sometimes I do feel like your voice isn't heard or it doesn't—your vote don't count or matter."
– Jackson, Mississippi
"[It is easy to say that those] people who like to engage, like to be involved in local politics or federal politics or the state level, they're the ones that will take care of it . . . we don't have to worry about it because there are others that enjoy this . . . but what is our responsibility living in a democracy? I think it's a great question and I don't know that I've ever been asked that question ever." 
–Bangor, Maine
---
An electronic version of Our Common Purpose is available at www.amacad.org/OurCommonPurpose.