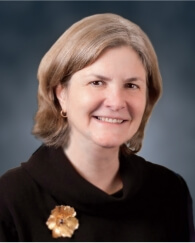 This has been an extraordinary year, marked by a historic pandemic, bitter political strife, and unsettling civil unrest, and capped by a presidential election unlike any before. The new administration faces daunting challenges – uniting a deeply divided country, marshaling science and public health expertise to quell the coronavirus pandemic, improving relationships with international allies, striving for racial equity, addressing climate change, and making our economy work for all citizens. Members of the American Academy will play important roles in these efforts, both through public service and through the work of our organization. I believe we are as relevant and important now as at any other mo­ment over the past two hundred and forty years.
The Academy is distinguished by its capacity to convene scholars, practitioners, and public figures from every discipline, field, and profession to define the most important problems facing our world and develop new ideas to solve them. Over the past year I've been struck by how often the Academy has anticipated issues before they became urgent. I'll offer some examples. A Stated Meeting in 2006 presaged the pandemic we are living through now in uncanny detail, warning that it was only a matter of time. Our recent project on The Public Face of Science explored nuances of the public's trust in science and scientists, providing insight that helps us understand how that trust can be influenced by politics. And Our Common Purpose, the final report from our Commission on the Practice of Democratic Citizenship, offered much needed recommendations to help mend fissures and strengthen our democracy.
It is a great honor to be elected to the Academy and we should take pride in its contributions. But this year, as killings of innocent citizens by police once again cast a spotlight on unjust experiences of Black Americans, we took a hard look at ourselves. The Academy's Board had frank and open discussions about the anti-Black racism that is endemic in our country. We acknowledged that it is also intrinsic to our history as an organization. We contemplated how it conflicts with our values and how it should be countered in our work. In September, the Board released a formal Statement on Anti-Racism, found on pages 6–7 in this Annual Report. We stand behind that Statement, and owe Board colleagues K. Anthony Appiah, Deborah Rutter, and Natasha Trethewey a debt of gratitude for crafting powerful language to express our commitment.
In the Statement we say, "We accept that the Academy like the nation has much to atone for. A statement, of course, barely atones for anything. Acting upon it is what will." We will be accountable for taking action and making changes to erase the influence of racism in selecting our members and operating our organization. We will be deliberate in considering how racism shades each problem and project we take on, and we will instill an anti-racism perspective in our work. I am pleased that K. Anthony Appiah has agreed to serve as Chair of a new Standing Committee on Anti-Racism, working with myself, President David Oxtoby, and distinguished thought leaders to recommend actions and keep us on task. You will hear more about this Committee and its work in the months to come.
The year 2020 has been difficult, but our organization gives me hope for the future. The Academy has navigated through troubling times in the past. As we have since our earliest days, we will draw on the ingenuity and dedication of our members to chart a course for a better future. With your leadership, involvement, and support, I am confident that the Academy will continue to make important contributions for the benefit of generations to come.