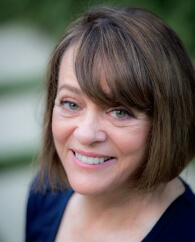 On behalf of the Development and Communications Committee, I would like to extend my deep gratitude to all the Fellows, friends, and foundations who supported the Academy this year.
It was a year marked with uncertainty in the philanthropic world, as the pandemic and other fac­tors caused some donors and funders to reconsider when and how to give. The Academy, like many other nonprofits, was adversely impacted. However, despite these challenges, the commitment and generosity of our community persisted. The Academy received over $9.2 million in new gifts and grants during the 2020 fiscal year. This total included over $2 million in contributions to the annual fund – the first time in our history that we have surpassed this milestone.
I would like to acknowledge the major donors and foundations whose contributions helped to advance critical and timely Academy projects, such as the Commission on the Practice of Democratic Citizenship and Meeting the Challenges of the New Nuclear Age, and explorations of a study on climate action in the United States. These include the S. D. Bechtel, Jr. Foundation, Alan and Lauren Dachs, the Raymond Frankel Foundation, the Hellman Foundation, Robert Higgins, the Andrew W. Mellon Foundation, the Rockefeller Brothers Fund, Kenneth and Susan Wallach, and Hansjörg Wyss, a new member who made a remarkable gift of $1 million to support the most pressing needs of the Academy.
These gifts also are counted as part of the Campaign for the Academy and Its Future, which has now raised over $66 million toward its $100 million goal. The Campaign seeks to change the way that philanthropy supports the Academy, bringing greater continuity and sustainability to our programs by increasing endowed and multiyear support. If successful, this change will undergird the Academy through challenging years such as this one, allowing our work to progress unhindered and to have its intended impact. As cochairs, David Rubenstein and I are grateful to all those who have added their support, and we are committed to achieving a successful outcome to the campaign by 2022.
Finally, I would like to thank the members of the Development and Communications Committee for their insight, ideas, and guidance that have aided our fundraising efforts for many years. Going forward, the work of development will be folded into the Trust, an adjustment that is sure to bring greater efficiency to discussions about philanthropic support, visibility, influence, and impact. It has been a great pleasure to work with this distinguished group of volunteers. We are fortunate to have their continued involvement in many aspects of the Academy's governance, membership, and projects.