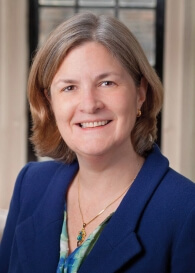 Only twice before in its history has the Academy undertaken a major fundraising campaign. The first, titled the Third Century Campaign, was launched in 1990 and sought to raise $12 million in endowment. The second ran from 2005 to 2012 and reached its goal of $50 million.
This year, we celebrate the successful close of the Campaign for the Academy and Its Future, which exceeded its ambitious goal of $100 million. Over the past seven years, this funding has made possible the growing vibrancy of the Academy: the events that bring us together, the publications that stretch our thinking in new directions, and the projects and commissions that contribute to the betterment of our society.
I would like to thank campaign cochairs Louise Bryson and David Rubenstein, whose dedication, persistence, and generosity enabled us to reach and surpass our goal. I would also like to acknowledge David Oxtoby, whose vision and leadership pushed us to think bigger about what we could accomplish with the collective generosity of our members and friends.
This is beautifully illustrated in the many endeavors of the Academy this past year. We launched two new commissions: one examining the growing opportunity gap in America, and one that pushes us to take action on measures that will protect the environment for future generations. We acquired the Forum for the Future of Higher Education and convened college and university leaders from across the country to explore issues on the horizon in education. We continued the implementation of Our Common Purpose, catalyzing initiatives that promise to strengthen U.S. democracy into the future. We probed new topics of interest, such as an analysis of supply change challenges, the case for an International Anti-
Corruption Court, and the opportunities and implications of artificial intelligence in society. We made our journal Dædalus an open access publication, quadrupling the downloaded content in just one year.
This work happens because of the community of members and friends who give so generously of their time, expertise, and resources. I am deeply grateful for all of your contributions this year. May we continue to work together in support of the Academy and its mission to serve our nation.
Nancy C. Andrews