State of the Humanities 2021: Workforce & Beyond
Share of College Graduates with Positive Perceptions of Their Job, by Field of Bachelor's Degree, 2019
Back to table of contents
Project
Humanities Indicators
Share

of

College

Graduates

with

Positive

Perceptions

of

Their

Job, by

Field

of

Bachelor's

Degree,

2019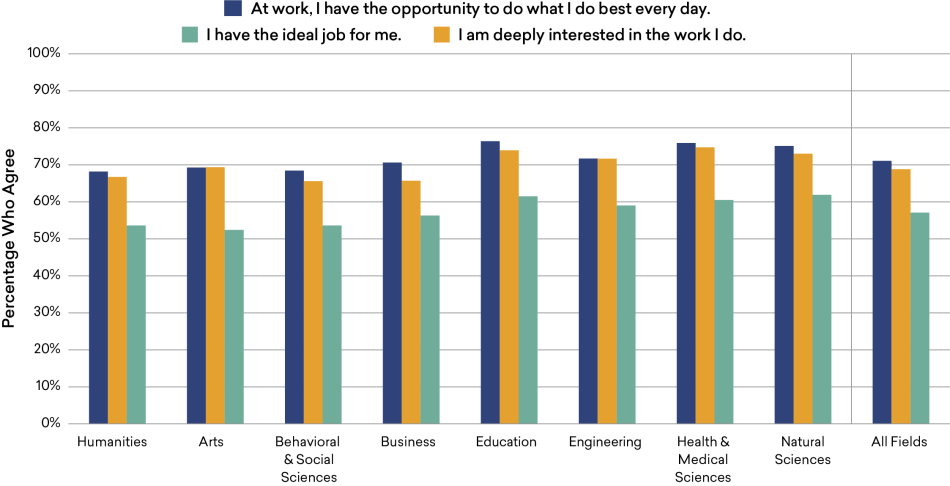 More specific measures of job satisfaction reveal similarities between the humanities and other fields. For instance, more than half of humanities graduates believe they have the "ideal job" for them, which was similar to college graduates in general but a modestly smaller share than for education or STEM majors (with the exception of behavioral/social sciences graduates).
Approximately two-thirds of humanities graduates reported they were "deeply interested in the work that I do," and a nearly equal share indicated that their job provided the "opportunity to do what I do best every day." This was again similar to the share for college students in general but a somewhat smaller percentage than for education or STEM graduates (again excluding behavioral/social sciences majors).26
Endnotes
26Gallup Alumni Survey, 2019.