State of the Humanities 2021: Workforce & Beyond
College Graduates' Assessment of Their Current and Future Progress Toward "My Best Possible Life," by Field of Degree, 2019
Back to table of contents
Project
Humanities Indicators
College

Graduates'

Assessment

of

Their

Current

and

Future

Progress

Toward "My Best Possible Life,"

by Field of Degree, 2019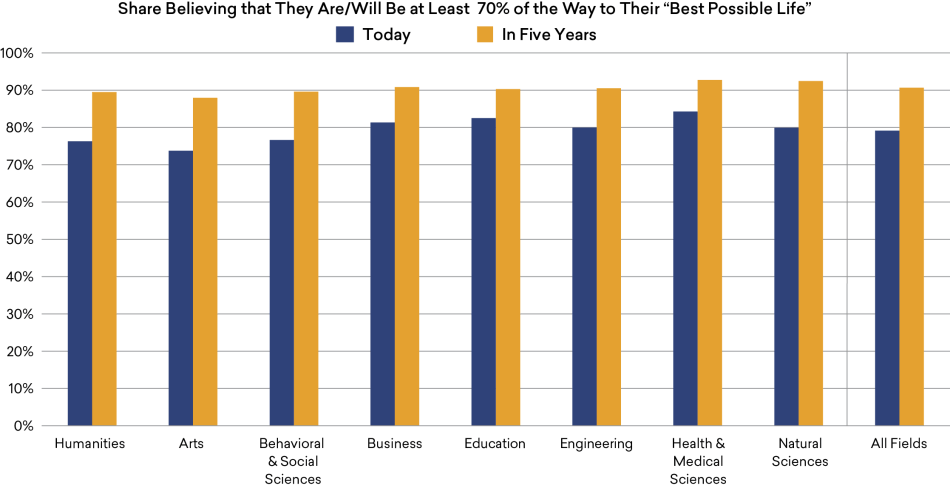 Despite the ambivalence about their degrees, more than three-quarters of humanities graduates saw themselves at least 70% of the way to realizing their "best possible" life, a similar share to that for college graduates generally. Health/medical sciences majors were the most likely to feel they had made that much progress (with a share of 84%).
The difference between the humanities and other fields was even smaller in terms of graduates' estimate about where they would stand in the future. Ninety percent of humanities majors believed they would be approaching their best life in five years, a share almost identical to that for graduates from each of the other major fields.31
Endnotes
31Gallup Alumni Survey, 2019.