Project
The Lincoln Project: Excellence and Access in Public Higher Education
In general, state spending on corrections has grown much faster than education spending over the last three decades. In eleven states, corrections has now surpassed higher education as a percentage of funding.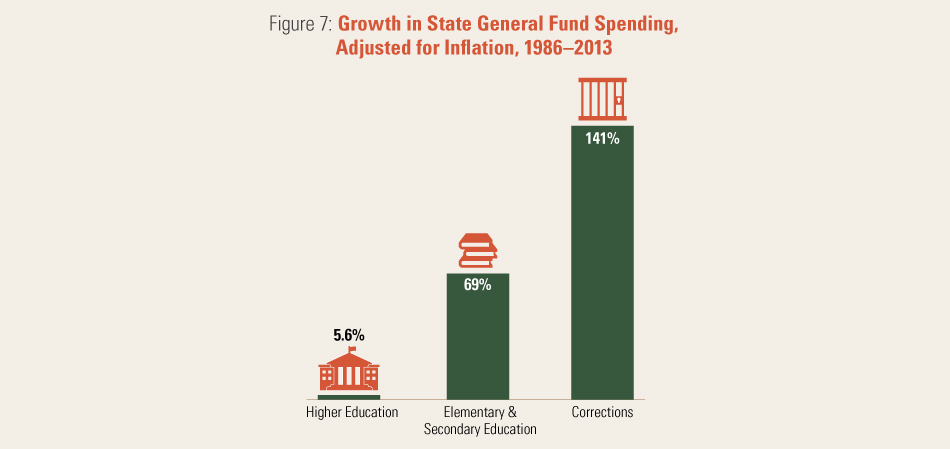 Source: Center on Budget and Policy Priorities analysis of data from National Association of State Budget Officers, State Expenditure Report (various years, 1986–2013) (Washington, D.C.: National Association of State Budget Officers, 1987–2014), http://www.nasbo.org/publications-data/state-expenditure-report/archives.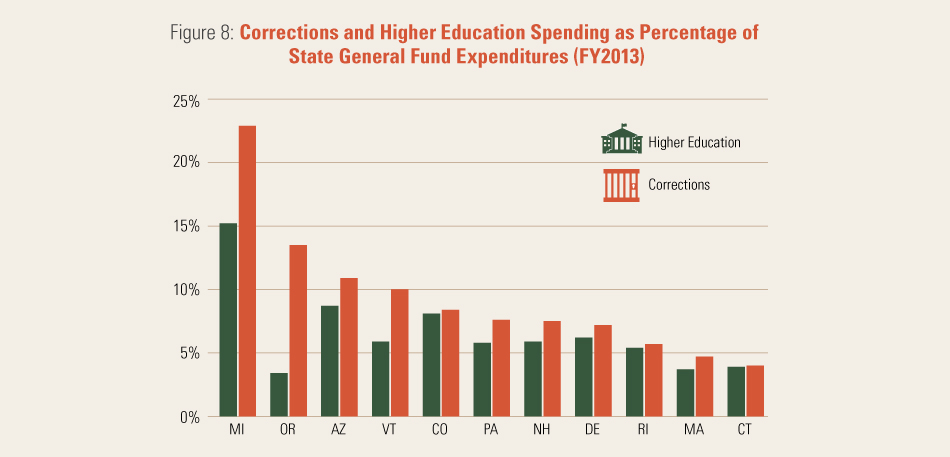 Source: The Henry J. Kaiser Family Foundation, "Distribution of State General Fund Expenditures (in millions): Fiscal Year 2013," http://kff.org/other/state-indicator/distribution-of-general-fund-spending/. Note also that when excluding appropriations for community colleges and technical schools, additional states—including California—have spent more on corrections than on higher education in recent years.