Violent Conflict in the 21st Century: Causes, Instruments, and Mitigation
Back to publications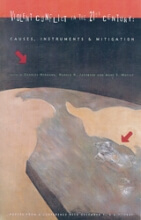 American Academy of Arts and Sciences Midwest Center
Violent Conflict in the 21st Century: Causes, Instruments, and Mitigation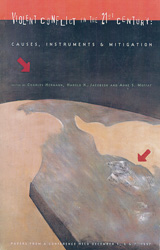 Edited by
Charles Hermann, Harold K. Jacobson and Anne Moffat
(Chicago: AAAS, 1999)
Table of Contents
Download the publication
Summary
Will key political events of the 21st century blindside modern experts? Will the most serious threats to society be anticipated or even recognized by those who witnessed the Cold War, the fall of the Berlin Wall and the collapse of the Soviet Union? To what degree is our experience with deterrence, arms races and alliance structures relevant to current destabilizing forces?
This collection of essays deals with these timely questions. The essays were prepared for a December 1997 conference of that name sponsored by the Midwest Consortium for International Security Studies (MCISS), a program of the American Academy of Arts and Sciences. They probe how international security studies must redefine its concerns in order to remain pertinent; for example, how might illicit traffic in nuclear materials or catastrophic damage to national infrastructure cause large-scale violence? Several papers extend this analysis to study how violence may be mitigated using, for example, an improved understanding of social identity and group loyalty or the creation of a transboundary legal order.
The volume conveys cautionary but hopeful messages, challenging much of the dogma common among international security analysts in the 1990s.
Edited by Charles Hermann, Harold Jacobson, and Anne S. Moffat and published by the American Academy of Arts and Sciences, Midwest Center, Chicago, Illinois.
Contents:
Introduction
History of MCISS
Notes on the Contributors
The New Evils of the 21st Century
Robert D. Kaplan
The Vulnerability of the Networks That We Live By
Harvey Drucker
Weapons of Mass Destruction and Physical Heritage of the Cold War
W.K.H. Panofsky
Social Identity, Group Loyalty, and Intergroup Conflict
Marilynn Brewer
Group Loyalty and Ethnic Violence
Donald L. Horowitz
International Relations in the Global Village
Kennette Benedict