Convening on the Practice of Democratic Citizenship: Panels
Commission on the Practice of Democratic Citizenship
The first panel of the day was moderated by Academy president David Oxtoby and featured the Commission's co-chairs: Danielle Allen, Stephen Heintz, and Eric Liu. They discussed the importance of the listening sessions in guiding the Commission's work, the virtuous cycle of a healthy democracy, and the practice of democratic citizenship as a right and a responsibility.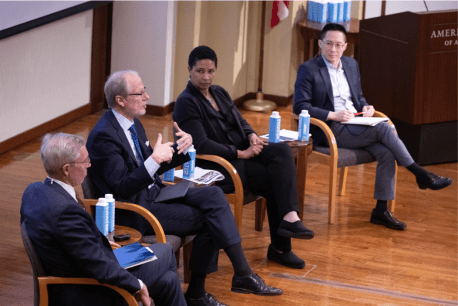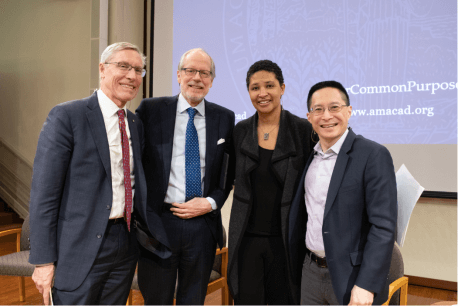 Inspire a Culture of Commitment to American Democracy and One Another
This panel, moderated by Eric Liu, focused on how to foster a feeling of commitment to our fellow Americans and to democracy. It featured panelists Serene Jones of the Union Theological Seminary, NY; Mina Layba, local government official from Thousand Oaks, CA; Cameron Patterson, Director of the Moton Museum in Farmville, VA; and John Wood, Jr., a national leader of Better Angels, based in Los Angeles, CA.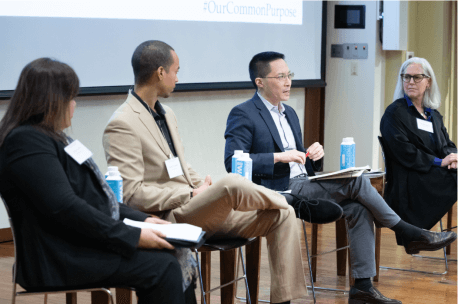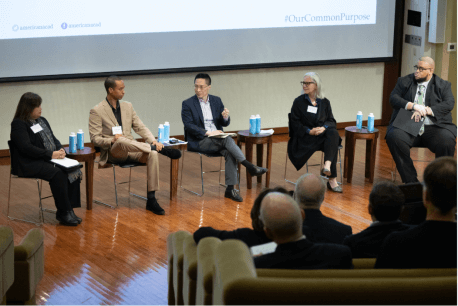 Dramatically Expand Civic Bridging Capacity
This panel discussed the importance of creating opportunities for citizens to connect across divides in communities at the local level and highlighted the importance of individual responsibility to communities. Moderated by Stephen Heintz, this panel featured Kim Covington from the Arizona Community Foundation, Vanessa Grossl from the Council of State Governments in Kentucky, and Howard Parr from Akron Civic Theater, as well as comments from Jon Pritchett from the Mississippi Center for Public Policy.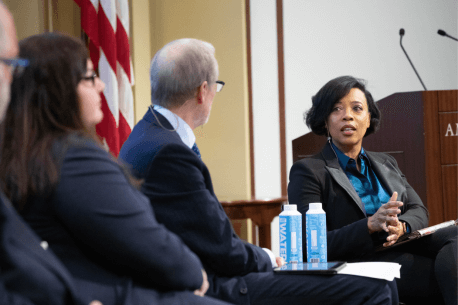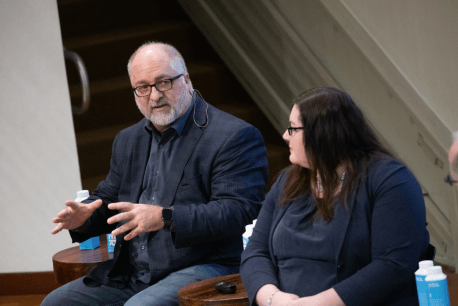 This panel was moderated by Danielle Allen and featured Habon Abdulle, executive director of Women Organizing Women; Trey Grayson, founding board member of Democracy Works; Julio Medina, founder, executive director, and CEO of Exodus Transitional Community; and Sovanna Pouv, executive director of the Cambodian Mutual Assistance Association in Lowell, MA. Panelists discussed the many challenges to voting and accessing information, as well as what they hoped voting reform measures would achieve.