Assessment* of Overall Undergraduate Student Learning by Carnegie Classification and Form of Control, Fall 2012 Term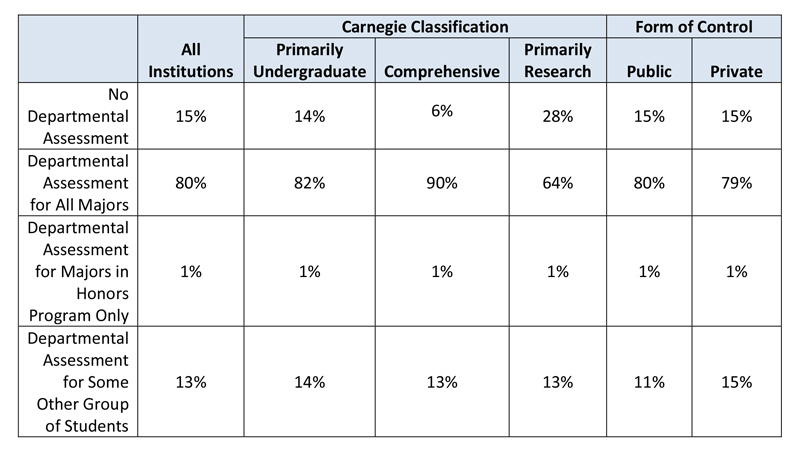 Information for individual disciplines is available in the disciplinary section of the report.
Note: The sum of the four rows in any column may exceed 100% because respondents could select multiple choices.
* The "assessment" is an aggregate assessment based on examining the results from a given cohort of students in an attempt to examine the effectiveness of a program.
Source: Susan White, Raymond Chu, and Roman Czujko, The 2012–13 Survey of Humanities Departments at Four-Year Institutions (College Park, MD: Statistical Research Center, American Institute of Physics, 2014). Study conducted for the American Academy of Arts Sciences' Humanities Indicators Project.
Back to Humanities Indicators