IV-01d: National Endowment for the Humanities Funding Distributed to States, the District of Columbia, and Puerto Rico, Fiscal Year 2017 (Current Dollars)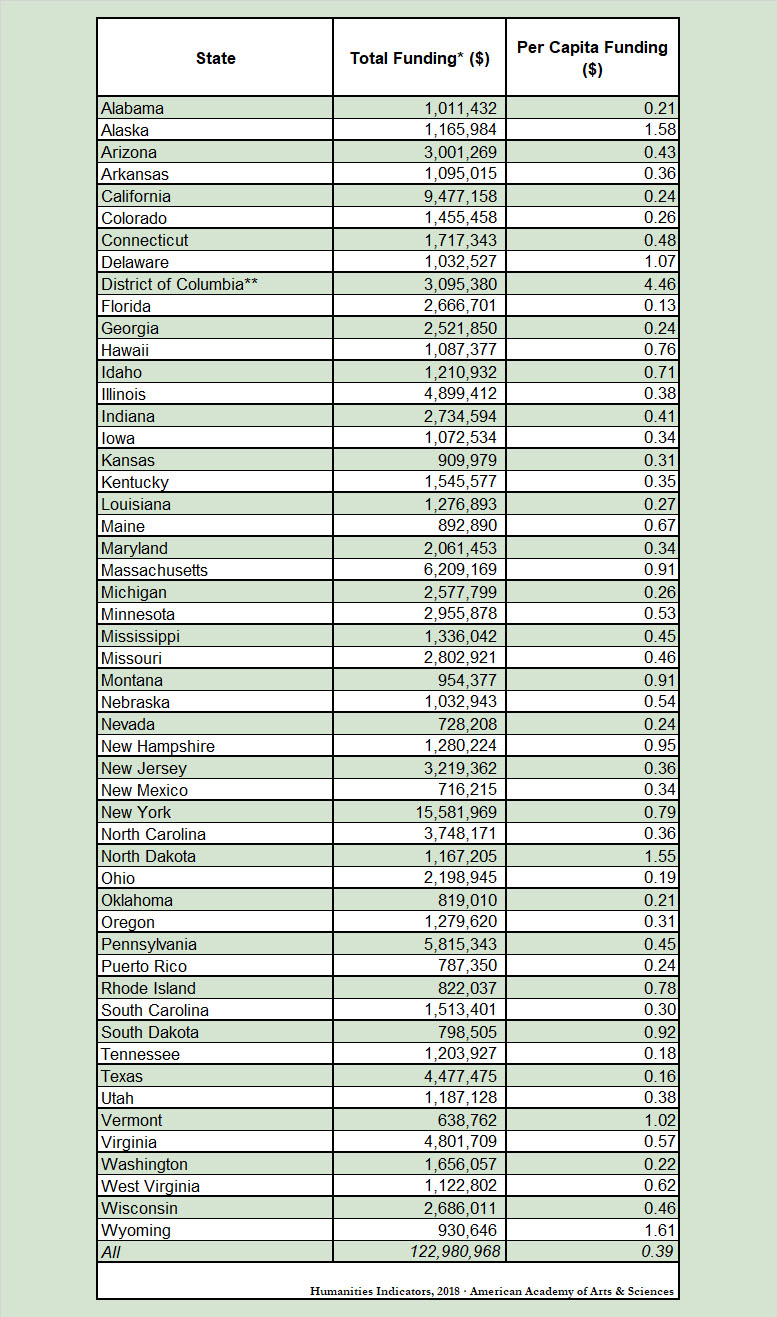 * Monies include those for new grants, supplemental grants, program contracts, and other program-related purposes. Included are awards that were made by the agency using funds appropriated by Congress, transferred by other federal agencies, and contributed by nonfederal entities.
** The amount for the District of Columbia includes, in addition to grants, funding for all program contracts awarded by the agency ($1.1 million).
Source: National Endowment for the Humanities, Office of Planning and Budget (data provided to the Humanities Indicators upon request). The population data used to calculate per capita amounts were obtained from U.S. Census Bureau, Population Division, "Annual Estimates of the Resident Population for the United States, Regions, States, and Puerto Rico: April 1, 2010 to July 1, 2017 (NST-EST2017-01)" (accessed 5/18/2018). Data presented by the American Academy of Arts and Sciences' Humanities Indicators (http://www.humanitiesindicators.org/).
Back to Humanities Indicators