Occupationally Oriented Activities for Undergraduate Students, 2011–12 Academic Year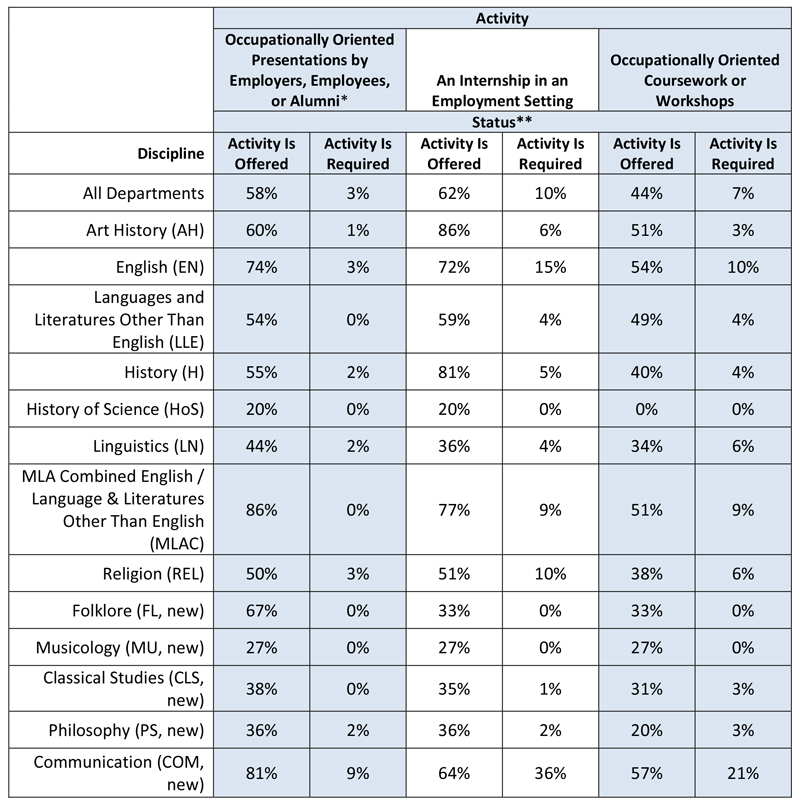 * Includes job fairs geared to the interests of the department's majors.
** The survey offered three choices ("Activity is not offered," "Activity is offered," "Activity is required"); respondents could choose only one. Thus, the total proportion of departments that participate in the activity is the sum of the two columns; the difference between this sum and 100% is the proportion of departments that do not offer the activity.
Source: Susan White, Raymond Chu, and Roman Czujko, The 2012–13 Survey of Humanities Departments at Four-Year Institutions (College Park, MD: Statistical Research Center, American Institute of Physics, 2014). Study conducted for the American Academy of Arts Sciences' Humanities Indicators Project.
Back to Humanities Indicators