Will Receive Amory Prize and Deliver Remarks at April Event
CAMBRIDGE, MA | January 30, 2018 — Scientist Barbara Jean Meyer has been awarded the 2017 Francis Amory Prize in Medicine and Physiology by the American Academy of Arts and Sciences. Meyer is being recognized for her breakthrough solutions to long-standing mysteries about chromosomal expression and sex determination.

Meyer brings together biochemistry, cell biology, genetics, genomics, molecular biology, and proteomics as a Professor of Genetics, Genomics, and Development in the Department of Molecular and Cell Biology at the University of California, Berkeley and as an Investigator of the Howard Hughes Medical Institute.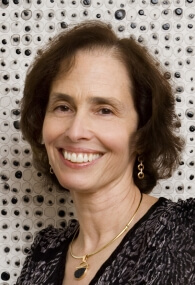 Meyer and her lab
established, almost single handedly, how the difference in copy number of a single chromosome can be used to specify an animal's sex. She then showed how the animal compensates for the consequent imbalance in sex chromosome number. Towards that end she focused on the structure of chromosomes, the function of chromosomes, and the relationship between the structure and the function. Her exploration of the dynamic behavior of chromosomes during development has fundamentally shaped our understanding of epigenetics, especially with regard to sex determination.
"Professor Meyer has applied her brilliance and interdisciplinary approach to chromosomes and worms and really to the fundamental inquiry 'How do species evolve?'" said Academy President
Jonathan F. Fanton.
"She has asked big questions and answered them in ways that contribute to what we know about cells and species and how we become who we are."
Meyer's discovery of the master network that determines sex and her research with the nematode
C. elegans
have been equally influential in revealing how some chromosomes are deliberately repressed. This breakthrough research on dosage compensation has direct relevance to human health.
Meyer earned her B.S. at Stanford University and her Ph.D. at Harvard University, and did postdoctoral research at the MRC Laboratory of Molecular Biology in Cambridge, England under a fellowship from the Helen Hay Whitney Foundation. She was a tenured professor at MIT and began her faculty appointment at the University of California, Berkeley in 1990. She was elected a member of the American Academy of Arts and Sciences in 1995.
The Amory Prize, first awarded in 1940, is given to recognize stellar achievements in the area of medicine and reproductive physiology. Prior recipients of this prize include David Garbers, Peter Goodfellow, Henry Lardy, Robin H. Lovell-Badge, Beatrice Mintz, Susumu Ohno, David Page, and Patrick Walsh.
Professor Meyer will accept the Amory Prize and deliver remarks at "A Celebration of the Arts and Sciences" – a public event at the American Academy in Cambridge on April 12, 2018.