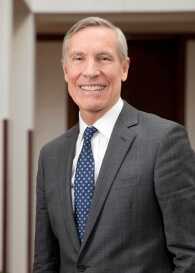 Since January when I began my tenure as President, I have viewed firsthand the Academy do what it does best: convene members and other experts from across disciplines and professions to address some of the most important challenges that face our nation and the world. In just my first month at the Academy, I participated in meetings about improving K-12 education, understanding the role of the arts in American life, and rethinking a humanitarian health approach to violent conflict.
I am excited about the important role that the Academy plays in advancing the best thinking available about policy challenges and scholarly questions facing us today. From articulating a new framework to keep the world safe from nuclear conflict to examining how the public builds trust in science and evidence, from studying how to improve access to quality legal services for low-income people to exploring how we prepare people in our diverse society to be active and engaged citizens – all of our projects, publications, and meetings draw on the breadth and depth of our membership to advance the welfare of the nation and the world.
Our organization was founded to help guide the young American republic through its exciting and trying infancy, and the challenges we face together today are no less urgent. From climate change to growing inequality to international instability, the Academy can call upon an unparalleled breadth of expertise across the humanities, sciences, business, and public life to grapple with issues and inform the choices we make. This issue of the Bulletin features some of the projects and publications underway at the Academy and highlights the expertise and interests of members.
I am honored to serve as President of the Academy, and I look forward to working with you to place this remarkable institution at the center of national and global conversations.
David W. Oxtoby