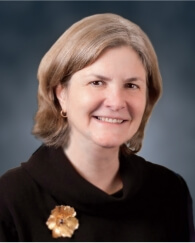 As I write this message, the specter of COVID-19 still hangs over our country and our world. The Academy's activities have been entirely virtual throughout 2021 (and for most of 2020), and we have postponed in-person Induction ceremonies for two consecutive years. That was a particular disappointment because it is always wonderful to greet our newly elected class and deeply moving to watch each person cross the stage to sign The Book of Members, attesting to their membership in the Academy. We will do everything possible to recreate that experience when it is finally safe to gather.
Over the past year, we have continued to tackle some of the most challenging issues of our time. Following on the release of Our Common Purpose, the final report of the Commission on the Practice of Democratic Citizenship, we committed to five years of work to disseminate its recommendations and, working with partners, to implement the most compelling ones. Under the guidance of a thoughtful and distinguished steering committee, we are keeping the commitments made in the Academy's Statement on Anti-Racism, released last year. In addition to infusing an anti-racist perspective into all our projects, we are looking carefully at how we function as an organization and, importantly, identifying ways to honor individuals who deserved to be elected to the Academy but were never offered the opportunity.
Climate change may be the most consequential issue we are facing as a country and as a world. We contemplated how the Academy might contribute to confronting climate change without being redundant with the activities of other organizations. We are approaching this work in three ways: through recent issues of Dædalus on "Witnessing Climate Change" and "Water Security in Africa in the Age of Global Climate Change," through a new Commission on Accelerating Climate Action, and, as found in this Annual Report, through a Board of Directors Statement on Climate Change.
The American Academy of Arts and Sciences has issued very few position statements over its 241-year history, and there has never been an occasion when its governing body published two statements within a period of two years. This reflects the tremendous challenges facing our nation and our world, and the Academy's profound commitment to use the talents of our membership, the breadth of our expertise, and the strength of our convening power to, in the words of our founders, "advance the interest, honor, dignity and happiness of a free, independent and virtuous people."
Throughout this volume you will also find information on other exciting and important projects, including reports from our Arts Commission and from a group examining international scientific partnerships. We have been busy!
In closing, I want to thank the Academy's outstanding President and staff, our governance groups and volunteer leadership, our generous donors, and our venerable members for all that you have done to make this organization – your organization – as vital and important now as it was in its earliest days, almost two and a half centuries ago.