Project
Commission on Accelerating Climate Action
Taking a Regional Perspective
The vastness of our nation and the complexity of our society and economy demand an appreciation of the interplay of these underpinnings with the regional diversity of geography, climate, local economies, cultural values, and politics. Although regions differ, some greatly, regional case studies can serve as templates for other regional strategies. The Colorado River Basin and the Gulf Coast region offer two illustrative case studies. They are emblematic of the multifaceted effects that threaten national security, including both protracted and sudden consequences, socioeconomic disparities, and the unavailability of critical resources such as water, agriculture, and energy.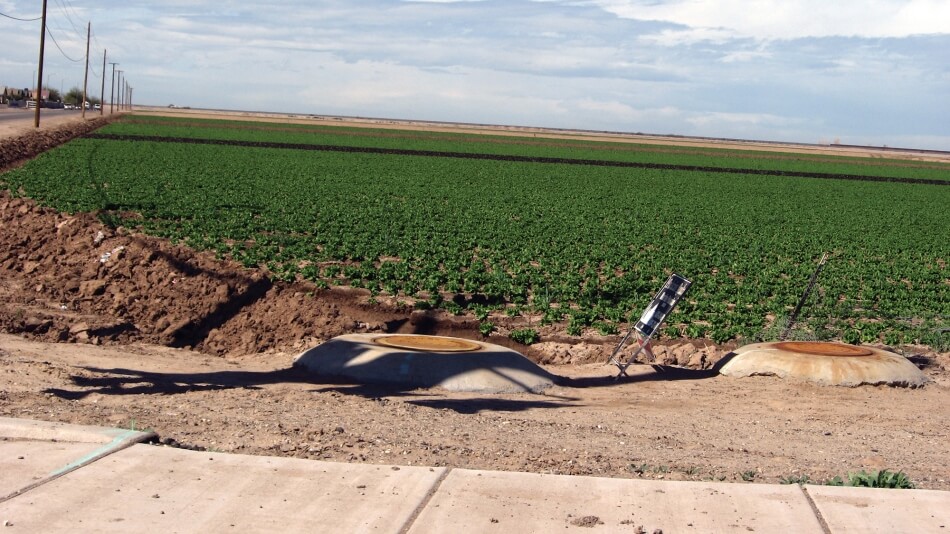 Colorado River Basin
Key Climate Issues


 
The Colorado River Basin includes the upper basin states (Colorado, New Mexico, Utah, Wyoming) and the lower basin states (Arizona, California, Nevada). The Colorado River Compact is an interstate agreement about the allocation of water from the Colorado River among the U.S. states in the basin. Allocation of that water also affects the downstream Mexican states.15 The central issue in the Colorado River Basin is protracted and straightforward: there is less water in the basin every year.16 Because of the decreasing availability of water, the region is experiencing and will continue to experience social and economic instability; threats to hydropower generation, food supply, and wildlife; as well as public health crises stemming from a lack of clean drinking water.17
Traditionally, local and state stakeholders have been skeptical of federal interventions to apportion water resources or enact compromise within an already complex political environment. Tribes are generally suspicious of state and local governments' motives and the federal government, which has failed to adequately protect the tribes' senior water rights. At present, the largest tribe in the region—the Navajo Nation—is fighting the Department of the Interior in the Supreme Court, where the United States is asserting that it does not have a trust obligation to protect the Navajo Nation's water rights.18 The United States is taking this position despite the fact that some Navajo communities continue to live without running water, a factor that increased their exposure to COVID-19 to unprecedented levels.19
Meanwhile, given the increasingly dire situation in the region, the Department of the Interior recently executed the 2022 Drought Response Operations Agreement (DROA).20 DROA requires the release of water from upstream reservoirs to Lake Powell to ensure that the lake does not drop below levels necessary for hydropower generation at Glen Canyon Dam and water delivery to surrounding communities, such as Page, Arizona, and the Navajo Nation. In September 2022, the Interior Department announced new water cuts to basin states due to the record low levels in the river system. Forecasting indicates that by 2023, Lake Powell will have insufficient water to generate hydroelectric power.21 Bureau of Reclamation Commissioner Camille Touton recently testified before Congress that the states within the region will need to conserve between 2–4 million acre-feet of water in 2023 to protect the Lake Mead and Lake Powell reservoirs.22 The Bureau of Reclamation is working to allocate funding under the Inflation Reduction Act to address the dire situation. The act includes $4 billion in funding specifically for water management and conservation efforts in the Colorado River Basin and other areas experiencing similar levels of drought. As this white paper was being written, the Department of the Interior announced plans to modify long-standing operating criteria for Lake Powell and Lake Mead to address "serious operational realities facing the System."23
 
Preliminary Findings


 
Water supply and demand are increasingly imbalanced in the region, even though those with quantified water rights or agreed governmental allotments do not include all the Native American tribes in the basin.24 Access to water is not efficiently allocated because of conflicting claims and the different societal values placed on different water uses. Because of historic "use-it-or-lose-it" policies, water users are not incentivized to reduce their usage without the creation of water markets or another motivating factor. Additionally, when farmers do not receive the water they expect, they may turn to pumping groundwater, which causes further long-term water issues.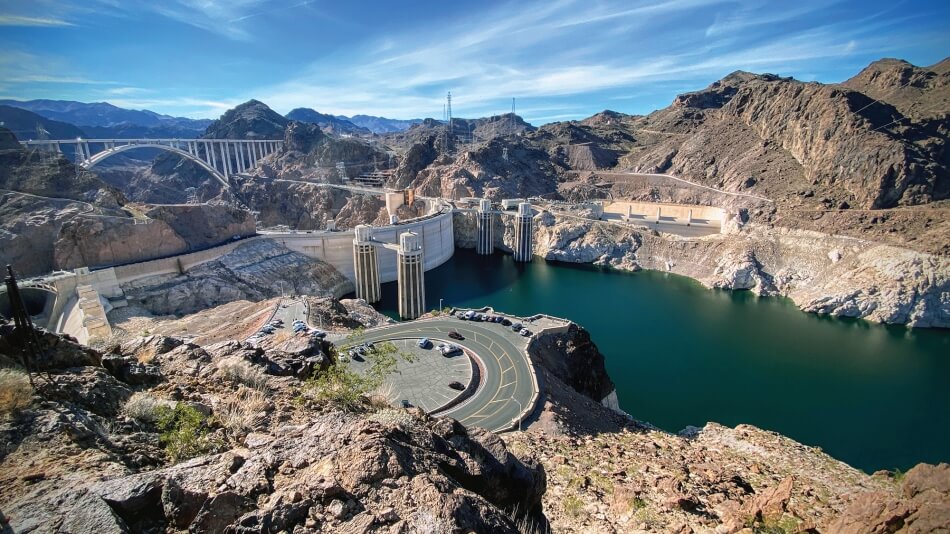 Changes to agricultural practices in the region must occur quickly because growing cycles are long, which leaves only a few opportunities for implementation. At the same time, uncertainty in agribusiness and carbon markets, as well as the hope of better private or public options in the future, discourages farmers from signing up for costly, long-term commitments. Regenerative agricultural practices, which refer to a broad category of processes and outcomes that lower the environmental cost of production, could alleviate stress on the water system. However, these practices can also have high start-up costs, may produce lower yields in the short term, and require more incentives.25 Other technological and policy changes, such as water recycling, desalination, increased efficiency, or water conservation programs also need more funding for research and development.
Competing priorities in federal regulations can also exacerbate existing issues. For instance, the Endangered Species Act may require certain instream flow levels to protect wildlife that depend on those waters, while irrigation districts have obligations to deliver water to their members who are dependent upon Bureau of Reclamation contract deliveries, and federal reservoirs are subject to management regimes that do not prioritize storage and conservation.26
Listening session participants suggested that universities and other local institutions can play an important role in developing solutions, as they are often highly trusted in communities. For example, partisan politicization of water issues has made it difficult for even informed, motivated state-level officials to direct resources toward climate change. However, third-party facilitation, including by universities, can help opposing stakeholders trust one another and come to an agreement. Universities can also help mobilize the creation and implementation of high-quality data. However, most localities and researchers lack the funding to create and sustain climate models that could provide valuable local information and forecasts. In many areas, important data are not available. For example, we do not know the impact of reduced river flow on food security.27 Marshalling tangible and intangible university resources can be an important step in developing bottom-up solutions for climate action.
Another area for potential success is the ground-level coalition. The working group identified several examples of local governments, ranchers, farmers, environmentalists, and tribes coming together to reach agreement on local water policy. Waiting for courts to resolve disputes can result in a no-win situation. Consensus-based solutions appeared to be effective when they had local buy-in. However, the working group also heard that the Interior Department needs to take a greater role to spur federal change. The emergency situation, in the eyes of many, calls for emergency action. To that end, some promising solutions are emerging at the federal level. As we approach an increasingly fraught situation, in which energy generation, domestic and municipal water supply, and economic stability face increasing risk of destabilization in the region, Congress has responded with financial assistance:
Investment in aged and inefficient water infrastructure. The Bipartisan Infrastructure Law includes an $8.3 billion investment to address water and drought challenges, including rebuilding existing projects to withstand changing hydrology.28
Funding for water management and conservation efforts in areas experiencing extreme drought. The Inflation Reduction Act includes $4 billion for this goal. However, tackling the current situation in multiple ways—including by strengthening climate resiliency and helping communities adapt so they can reduce future adverse climate impacts—will require short-, medium-, and long-term planning at all levels of government: local, tribal, state, and federal. This will not be easy. Hard work, cooperation, compromise, and policy consistency are required.
 
Endnotes
15Robert Johnson and Dirk Kempthorne, Record of Decision: Colorado River Interim Guidelines for Lower Basin Shortages and the Coordinated Operations for Lake Powell and Lake Mead (Washington, D.C.: Secretary of the Interior, December 2007).
16Jessica Fu, "It's the Thirstiest Crop in the US South-West: Will the Drought Put Alfalfa Farmers Out of Business?" The Guardian, September 12, 2022.
17P. L. Taylor, K. MacIlroy, R. Waskom, P. E. Cabot, M. Smith, A. Schempp, and B. Udall, "Every Ditch Is Different: Barriers and Opportunities for Collaboration for Agricultural Water Conservation and Security in the Colorado River Basin," Journal of Soil and Water Conservation 74 (3) (2019): 281–295.
18Navajo Nation Water Rights Commission, "Water Rights;" and State of Arizona, State of Nevada, State of Colorado, Metropolitan Water District of Southern California v. Navajo Nation, 21-1484 U.S. (2022).
19Cathy Purvis Lively, "COVID-19 in the Navajo Nation without Access to Running Water," Voices in Bioethics 7 (2021).
202022 Drought Response Operations Plan: Executive Summary (Washington, D.C.: United States Bureau of Reclamation, April 2022).
21"Lake Powell Could Stop Producing Hydropower in 2023 Due to Worsening Drought," YaleEnvironment360, September 24, 2021.
22Hearing of the Senate Committee on Energy and Natural Resources to Examine Short and Long Term Solutions to Extreme Drought in the Western U.S., 117th Cong. (June 14, 2022) (testimony of Camille Touton).
23U.S. Department of the Interior, "Interior Department Initiates Significant Action to Protect Colorado River System," press release, October 28, 2022.
24Colorado River Research Group, Tribes and Water in the Colorado River Basin (Logan, UT: Colorado River Research Group, June 2016).
25Peter Newton, Nicole Civita, Lee Frankel-Goldwater, Katharine Bartel, and Colleen Johns, "What Is Regenerative Agriculture? A Review of Scholar and Practitioner Definitions Based on Processes and Outcomes," Frontiers in Sustainable Food Systems 26 (October 2020).
26On the Endangered Species Act, see The Endangered Species Act as Amended by Public Law 97-304 (the Endangered Species Act Amendments of 1982) (Washington, D.C.: U.S. GPO, 1983). On the tension between water supplies to sustain endangered species and flow-level obligations, see Frank A. Ward and James F. Booker, "Economic Costs and Benefits of Instream Flow Protection for Endangered Species in an International Basin," Journal of the American Water Resources Association 39 (2) (2003): 427–440.
27Although we use the terms drought and resilience in this white paper, we do so with an awareness that they suggest inaccuracies and are perhaps misleading for the region. Resilience implies a possible return to the way the area was before, but water deficiency in the Colorado River Basin may well be permanent. Examples of devastating, prolonged, and perhaps permanent drought conditions are increasing globally with catastrophic human impact.
28U.S. Department of the Interior, "Interior Department Announces Actions to Protect Colorado River System," press release, August 16, 2022.
Gulf Coast Region
Key Climate Issues


 
The U.S. Gulf Coast region extends about 100 miles inland along the Gulf of Mexico from the tip of the Florida panhandle to the mouth of the Rio Grande. It is the largest gulf in the world and the ninth-largest body of water on Earth.29 The region is critically important to the United States and the global economy because of the Mississippi River and the key ports of New Orleans and Houston, among others.
The Gulf Coast is also a biological resource, providing habitat for seabirds, waterfowl, fish, shrimp, shellfish, and oysters. Commercial fishing in the region supplies approximately 25 percent of the U.S. market.30 The region is also a significant source of oil and natural gas. The Outer Continental Shelf in the Gulf of Mexico is the source of about 15 percent of U.S. oil production and about 1 percent of U.S. natural gas.31 The Gulf Coast and the Mississippi River ports also have a long history of environmental injustice (for example, in Cancer Alley), and the U.S. petrochemical industry's sizable and consequential presence in the region is today matched by a strong history of environmental justice advocacy.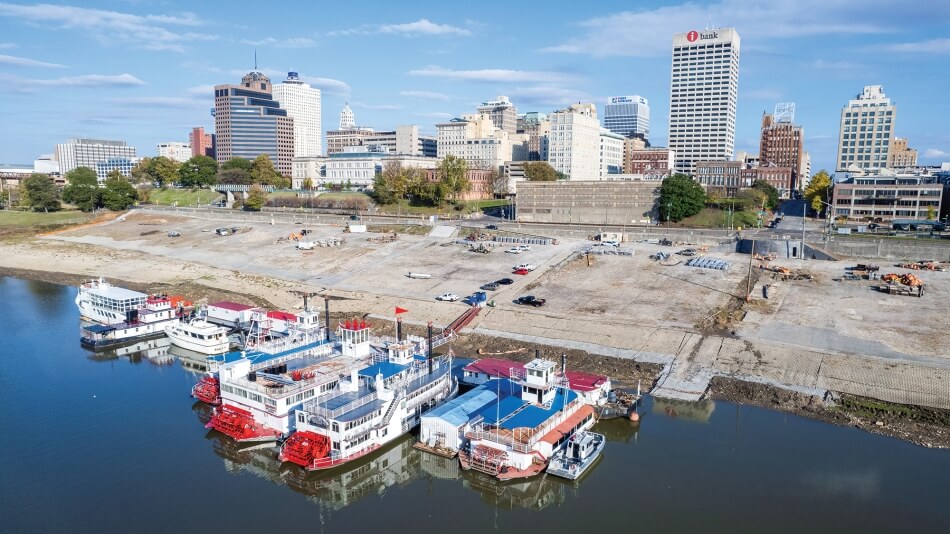 The central threats along the Gulf Coast are subsidence, sea level rise, and extreme weather events such as hurricanes and tornadoes. Extreme weather events produce destructive coastal and inland flooding, property damage and destruction, and disruption to local and regional economies because of damage to key transportation corridors such as roads, bridges, airports, seaports, and railways. Extreme temperatures and areas of poor air quality also affect the lives of the people residing on the coast and proximate inland areas. Additionally, periods of drought in the Central Plains area of the Mississippi River watershed have led to low water levels on the Mississippi River corridor, disrupting transportation and U.S. and global supply chains (as witnessed in October 2022).32
The Bureau of Ocean Energy Management (BOEM), which oversees and manages offshore oil and gas, released in July 2022 a five-year plan detailing the government's proposals for the development and production of oil and gas resources in the Outer Continental Shelf.33 But long-term planning is made difficult by changes in federal policy, which often requires compromise among different political stakeholders. Frequent litigation has resulted in inconsistent rulings and the absence of a coherent legal regime. The tension between competing views is apparent in the recent Inflation Reduction Act, which mandates that for the next ten years BOEM sell oil and gas leases (consisting of not less than sixty million acres) in the year prior to offering offshore wind leases.34 The lack of a consistent national policy on how much and when to reduce domestic oil and gas production, particularly in the Gulf of Mexico, is a significant barrier to a sound and effective climate change strategy.
 
Preliminary Findings


 
Like the Colorado River Basin, the Gulf Coast region could benefit from climate models that forecast climate effects and underpin infrastructure and resilience investments. Like the Colorado River Basin, cooperation among municipal, state, tribal, and federal organizations could lead to more effective, prompt climate action. The region is home to prestigious universities, climate change research organizations, and important military installations. Many of these entities are diligently working to implement local and regional climate change adaptations. These efforts should be optimized to create proactive regional strategies and predictive, science-based models that can drive political and complimentary investments to address climate change and environmental justice as well as offer solutions to climate change–related public health and national security concerns.
The Gulf of Mexico is home to several military installations that are critical to the nation's overall defense strategy. The increasing frequency of hurricanes, tornadoes, and flooding along the Gulf Coast will reduce our overall military readiness as military installations are damaged and destroyed. That damage and the costs to rebuild impose significant burdens on the military and the taxpayer.35
Many of the nation's military bases are decades old, having been planned and built before, during, or just after World War II. They rely heavily on their surrounding communities for services and infrastructure. Often, the military undertakes resiliency projects only when the problem reaches a state of emergency, because protracted, integrated improvements compete with other military procurement, personnel, and readiness priorities. Additionally, appropriated military budgets are short-term, precluding multiyear funding for large, transformational infrastructure projects. Such short-termism complicates and frustrates the coordination of military base improvements with municipal and state projects and investments.
The Department of Defense has begun to develop climate change plans and risk assessments that are helping to prioritize and coordinate mitigation measures. These plans and assessments require the military to build in resiliency and to be better prepared for future natural disasters. However, putting these plans into action is often thwarted by frequent continuing resolutions and associated restrictions that further complicate longer-term climate adaptation or mitigation projects in the military and in our cities and communities.
Short-termism also means money is not always spent wisely or optimally. FEMA's distribution of funding following extreme weather events is one such example of needed restructuring. Eliminating, or even reducing, repetitive losses would prioritize adaptation strategies while allowing funds to be used for more productive projects. The status quo of government-subsidized risk will become more and more costly as the pace of climate change continues to increase.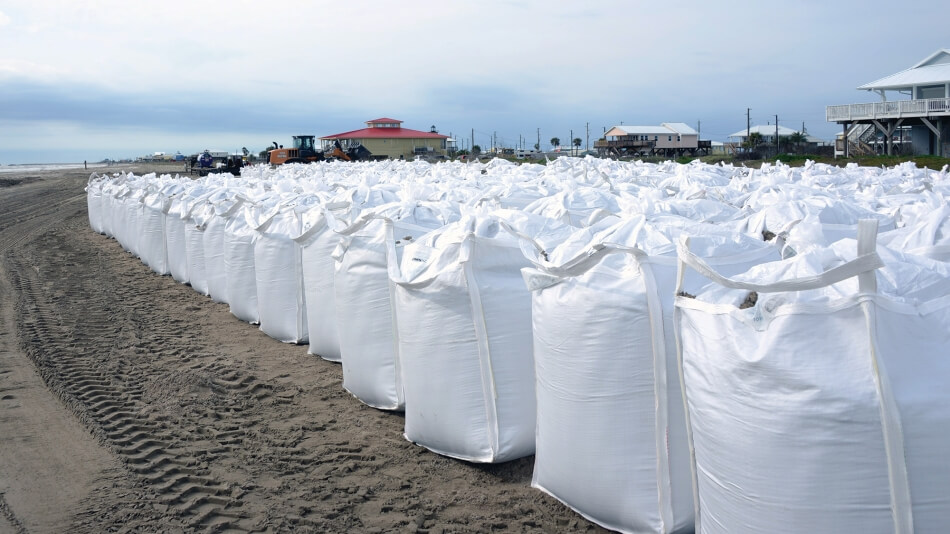 Endnotes
29National Park Service, "Gulf of Mexico," last updated April 21, 2020.
30Yong Chen, "Fish Resources of the Gulf of Mexico," in Habitats and Biota of the Gulf of Mexico: Before the Deepwater Horizon Oil Spill, vol. 2, ed. C. Herb Ward (New York: Springer, 2017), 869–1038.
31U.S. Department of the Interior, Bureau of Ocean Energy Management, Gulf of Mexico OCS Region, U.S. Outer Continental Shelf Gulf of Mexico Region: Oil and Gas Production Forecast 2022–2031, OCS Report BOEM 2022-022 (New Orleans: Bureau of Ocean Energy Management, July 2022).
32Bureau of Transportation Statistics, "Low Water on the Mississippi Slows Critical Freight Flows," November 16, 2022.
33Bureau of Ocean Energy Management, "National OCS Oil and Gas Leasing Program for 2023–2028."
34John Filostrat, "In Compliance with IRA, BOEM Reinstates Lease Sale 257 Bids," press release, Bureau of Ocean Energy Management, September 14, 2022.
35For example, in 2018, Hurricane Michael destroyed Tyndall Air Force Base on the western Florida panhandle. The base, critical to national security because of its role in aircraft training and air defense, is being rebuilt for $4.9 billion. Installation of the Future: Team Tyndall Quarterly Rebuild Update, Q1 2022.