II-07c: Percentage of Bachelor's Degrees Awarded to Members of Traditionally Underrepresented Racial/Ethnic Groups,* by Humanities Discipline, 1995–2015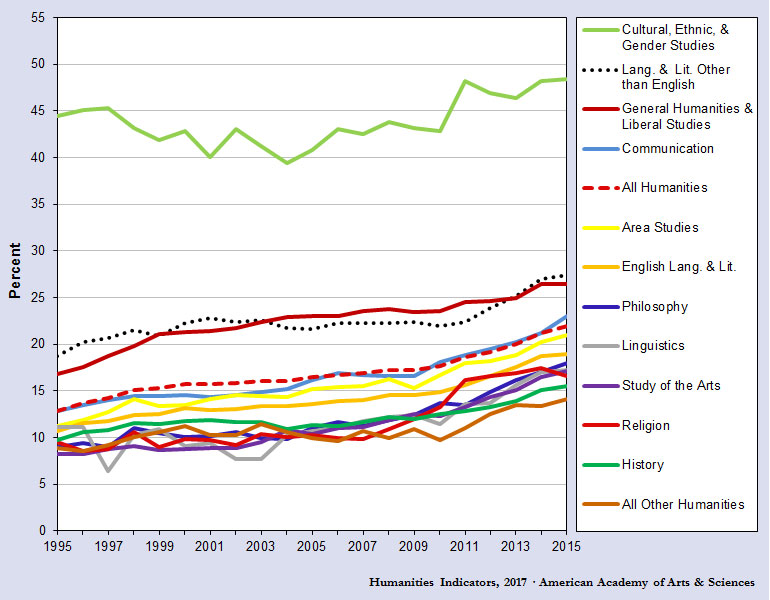 * Includes students who are citizens or permanent residents and self-identify as African American (non-Hispanic), Hispanic, or American Indian/Alaska Native.
Source: U.S. Department of Education, Institute of Education Sciences, National Center for Education Statistics, Integrated Postsecondary Data System; accessed via the National Science Foundation's online data system, WebCASPAR. Data analyzed and presented by the American Academy of Arts Sciences' Humanities Indicators (www.humanitiesindicators.org).
Back to Humanities Indicators