II-22b: Distribution of Humanities Doctoral Degree Completions among Disciplines, 2015*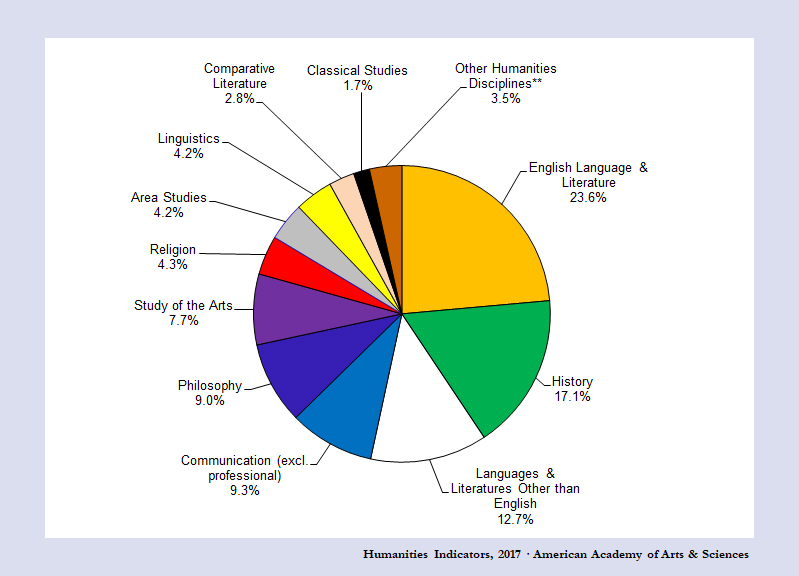 * Percentages may not add up to 100% due to rounding.
** Values for the disciplines included in this category are provided in Supporting Table II-11b.

Source: U.S. Department of Education, Institute of Education Sciences, National Center for Education Statistics, Integrated Postsecondary Data System; accessed via the National Science Foundation's online data system, WebCASPAR. Data analyzed and presented by the American Academy of Arts Sciences' Humanities Indicators (www.humanitiesindicators.org).
Back to Humanities Indicators