II-23a: Distribution of 2013 Humanities Master's Degree Completions among Carnegie Institution Types*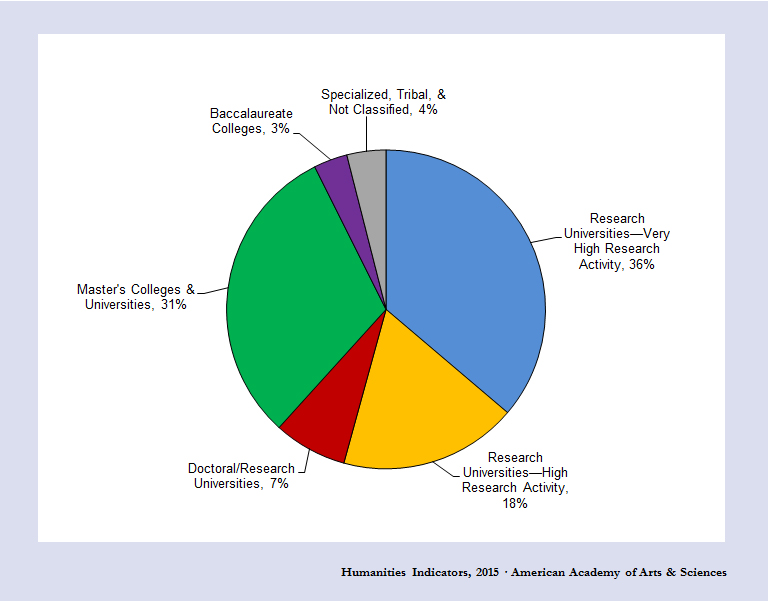 * Institutions have been categorized using the Carnegie Foundation for the Advancement of Teaching's Basic Classification of college and university types. Percentages do not add up to 100% due to rounding.

Source: U.S. Department of Education, National Center for Education Statistics, Integrated Postsecondary Data System; accessed via the National Science Foundation's online data system, WebCASPAR.
Back to Humanities Indicators