Project
Commission on the Arts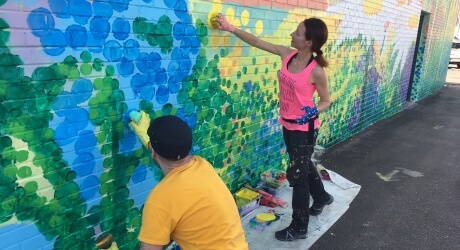 The American Academy of Arts and Sciences has a multi-year Commission on the Arts with distinguished cochairs, more than $1 million of support from foundations and individuals, and a commitment to exploring the role of the arts in American life.
Overview
The Commission on the Arts represents the American Academy's first major programmatic effort focused on the arts in American life. Growing out of a series of consultations in eleven cities around the United States, the Commission will augment the significant research that exists on the state of the arts and arts institutions in the country to focus on the role of the arts in American life. The Commission will convene artists, scholars, educators, arts leaders, and philanthropists from around the country to reframe the national conversation about what the arts can accomplish in a diverse twenty-first-century democracy.
The Commission will articulate a vision for what the arts can do that other forms of communication cannot and make an affirmative case for why that matters both for the health of individuals and our communities. Over the course of two years, meetings of the full commission, roundtables, town meetings, and small gatherings around the country, will highlight where the arts are having a positive impact on community life and will examine what lessons can be learned from these examples. 
The goal of the Commission is to make a case that the arts should be understood as making a meaningful contribution to important conversations in our communities. The work of the Commission includes working toward concrete, rigorously examined answers to the question "What are the arts good for?" These answers are intended to serve as a resource for city and regional governments, departments of arts and culture, school administrators, teachers, parents—anybody who is confronted with a question about the value of supporting arts and arts education.
People
People
John F. Kennedy Center for the Performing Arts
Program Director for The Humanities, Arts, and Culture; and American Institutions, Society, and the Public Good
Program Coordinator for The Humanities, Arts, and Culture; and American Institutions, Society, and the Public Good
American Academy of Arts and Sciences
Program Officer for Humanities, Arts, and Culture