Project
Commission on Accelerating Climate Action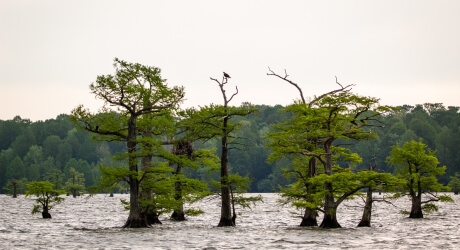 Climate change and its associated devastating impacts are upon us. This Academy project seeks to answer two questions: What policies would most effectively and equitably remove barriers to climate action? and How can the United States accelerate climate mitigation and adaptation strategies for all Americans?
Overview
The scientific consensus is clear: the impact of climate change will be devastating and increasingly difficult to mitigate and adapt to even if we act now.
With such strong scientific evidence from the international scientific community, what has prevented the United States from taking decisive action to mitigate and adapt to climate change? Why are critical mitigation efforts often stalled, and how can energy transitions be more rapidly made? How can adaptation strategies be designed to reduce vulnerability for all and ensure that communities that are most affected, including communities of color and low-income groups, overcome barriers to action? How can the U.S. accelerate positive trends on climate action and work to reach zero emissions by the middle of the 21st century?
This Commission seeks to answer these questions and identify solutions that accelerate progress on energy transitions and climate change action across sectors throughout the United States.
With the guidance of the cochairs and the diverse expertise of commissioners, the project will design and organize listening sessions, consultations, and literature research and data analysis to identify barriers to action faced by various disciplines and sectors. Subsequently, the Commission will engage groups from the initial activities in a series of workshops to co-develop recommendations and actions to advance climate action. The Commission's three working groups will focus on the issues of communications, private sector activity, and security.
The Commission will publish key interim findings and present its final recommendations and actions in a concluding policy report.